Five Ways Wood Is Being Incorporated Into Home Décor
Home décor does not have to be a complicated task. Instead, it should incorporate items that can elevate different spaces according to the latest trends and styles. For example, in recent years there have been several new ways wood is being incorporated into home decor. Sometimes getting inspiration from different sources can be an excellent way of going about your home interior décor. 
One element that is timeless, and continues to be used, is wood. Wood is versatile and is non-allergenic; thus, it is a preferred décor item by many individuals. Wood stands the test of time and is readily available. Let us highlight some of the ways wood can be incorporated into the interior spaces and bring an aesthetic appeal.
1. Floor
Wood has been used for a long time on the flooring. Natural wood is an excellent element to add to your space as it contains different patterns leaving you spoiled on choices. It comes in a variety of shades that suits an individual needs. Wood flooring brings about some warmth in a room when installed. Additionally, each material has its richness and texture. Wood is considered a low-maintenance item; it is warm, durable, and safe to use in the children's room. When thinking of installing flooring into your home, think wood.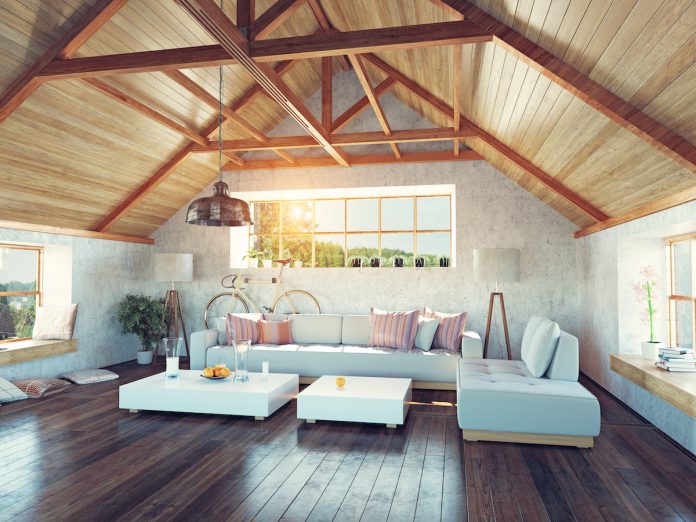 2. Ceiling Beams
Ceiling beams are now becoming popular for different kinds of homes. The traditional and contemporary has installed ceiling beams. In addition, the beams are commonly used as fixtures for hanging on lights. For the wood to be installed, it requires to have a particular type of binding. Depending on the binding you choose for your ceiling, it is best to select the correct tones and shades that can match the wall, lighting fixture you may require to hang. 
3. The Kitchen Cabinets
Wood has been used in the kitchen for ages. It is a preferred choice because it still looks excellent as it ages, and the common varieties of wood used include cherry, pine-oak, and maple. It is a versatile addition as you can play around with the ideas in the kitchen. One of the ways you can opt to incorporate wood kitchen cabinets is by mixing timber. You can introduce two or more different types of wood as is the trend. The one thing worth noting is ensuring that there is enough contrast between the shades selected.
Additionally, you can opt to combine wood kitchen cabinets with a piece of antique furniture. It gives the kitchen an appealing and fresh vibe, with the combination bringing a great dimension to the kitchen space. Wood kitchen cabinets can have fluted texture added to them. The outcome is impressive as it gets a modern twist into the kitchen, bringing the difference between plain and pattern.
4. Windows and Doors
As it is tradition, the most common application of wood is the manufacturing of windows and doors. Wooden windows bring much-needed warmth and a touch of elegance when incorporated into your home. In addition, they come in a range of different tones and patterns to match your interior needs specification.
Wooden doors and windows will continue to be the primary element of any interior décor. The wooden windows bring about the much-needed flavor after installation and are irreplaceable.
5. Incorporating Wooden Wallpapers
When we hear wallpapers mentioned, wood is something that seems far-fetched to be incorporated. However, wooden wallpapers have become an exciting trend that lots of interior designers are beginning to embrace. Some types of woods, such as bamboo and zebrano, are used in the production of wallpapers. It gives the wall an and attractive feel. While installing wood as wallpaper, it is best to go as minimalist as possible by having it on one wall section. The most commonly used wallpaper is the cork oak, which brings warmth and coziness to a space.
 As mentioned above, these are some of the ways one can incorporate wood in interior décor. There are endless options to choose from depending on how you envision your home and how you decide to incorporate wood into your interior décor. There is no right or wrong way. It is best to go with the flow and choose what works best for you. Sometimes minimalism is the solution. It is best to go with what will work for you as opposed to blindly following trends.
Thank you for reading Five Ways Wood Is Being Incorporated Into Home Décor