Wooden Log House in Snowy Oppdal, Norway by JVA
Architects: JVA
Location: Oppdal, Norway
Year: 2015
Area: 3,250 ft²/ 302 m²
Photo courtesy: Nils Petter Dale
Description:
The family house is put on the upper part of the inclined site, offering incredible perspectives towards the south. An addition is set on the lower part of the plot with a patio shaped between the two.
Both structures are timber log structures put on a raised base mass of cement. This establishment divider is hoisted so as to handle the stature contrasts in the encompassing landscape.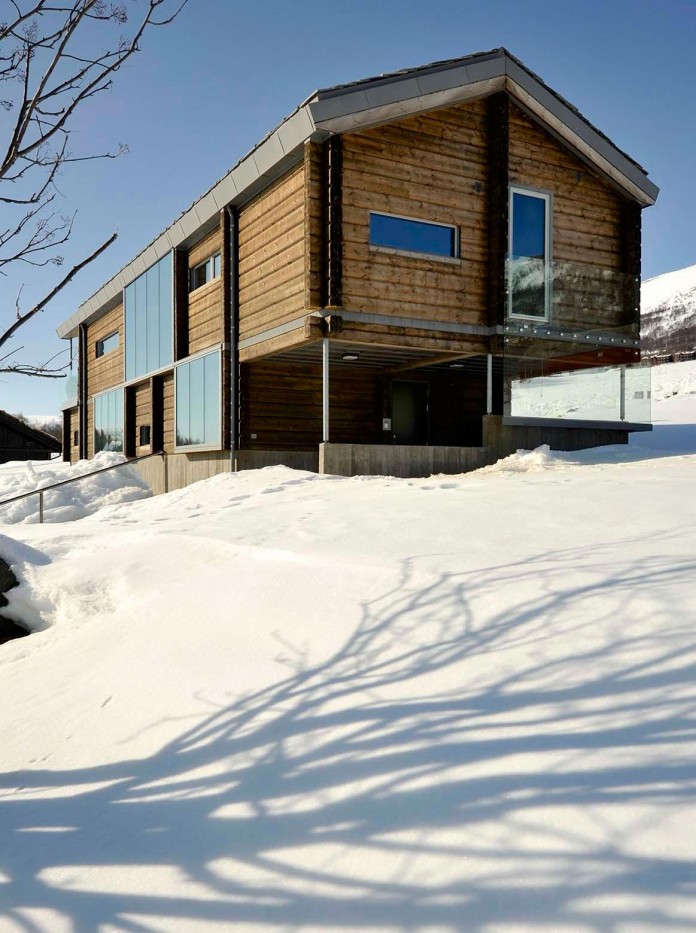 The structures consolidate conventional vernacular log methods with an advanced engineering expression. This truly comes to appear by utilizing extensive glass surfaces mounted between the bunches of the log structure.
Transaction between glass-confined parts and the log structure emerges – making differed spaces. The mai state of the two houses has a reasonable reference to the formal dialect of the customary building style, both as far as volume and the point of the rooftop.
The inside wood is treated with a dim shading with differentiating hued furniture.
Thank you for reading this article!