Free an fluid space of Sagarana house from São Paulo by Rocco Arquitetos
Architects: Rocco Arquitetos
Location: São Paulo, Brazil
Year: 2013
Area: 2,282 sqft / 212 sqm
Photo courtesy: Ana Mello
Description:
This venture is a redesign of a 1940's home in the city of São Paulo. The client, a solitary lady, needed an all the more free a liquid space, so the majority of the first floor inside dividers were uprooted. So as to do as such, without including any kind of bar (iron or cement) under the piece, a suspended shaft was introduced on top of the second floor (under the rooftop). It was appended to an implicit pole. Along these lines, some portion of the first floor structure was held by this concealed bar.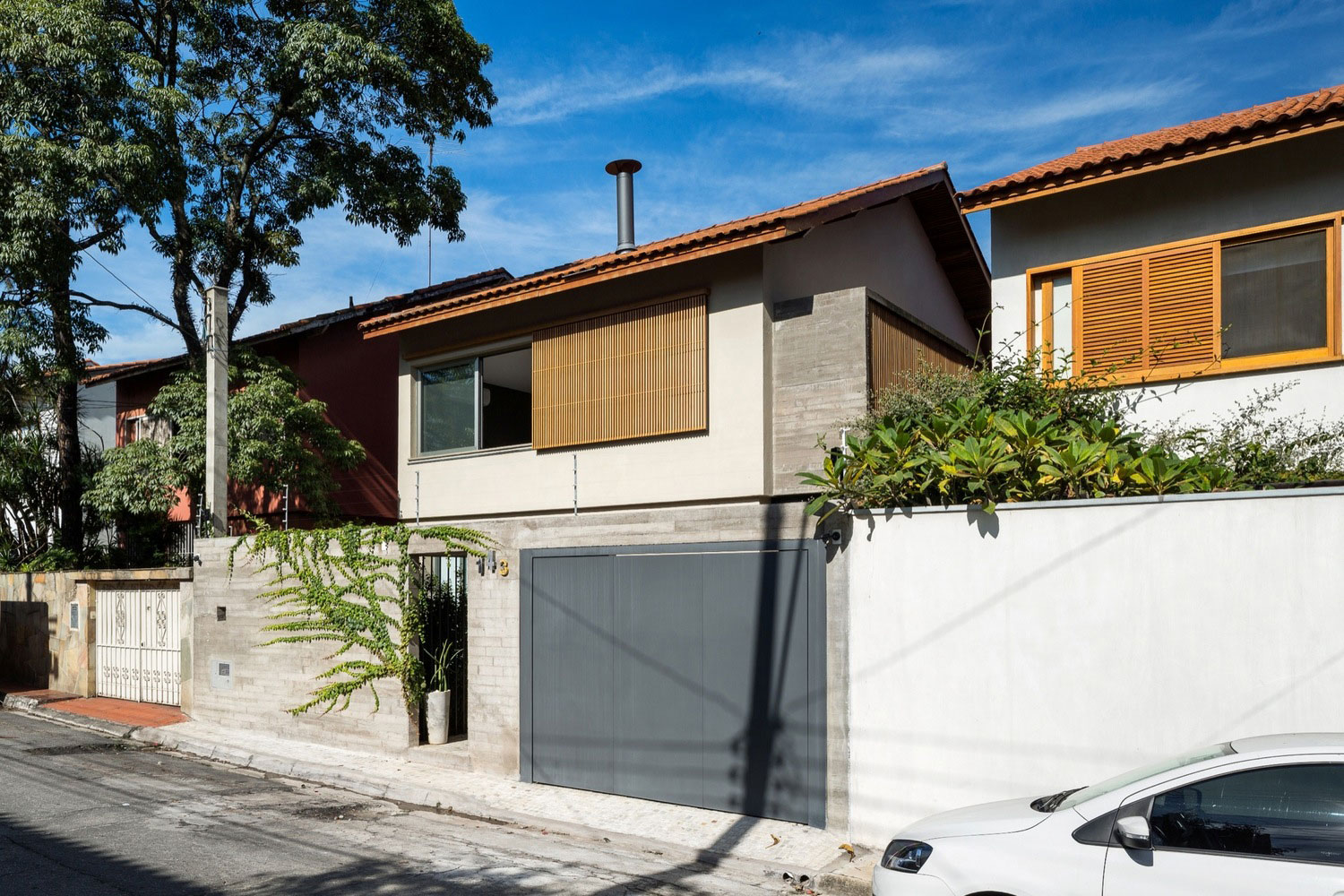 That likewise permitted to make a gigantic opening on the back veneer that allowed to build the mix in the middle of inside and outside pleasantly. Sliding entryways, that stow away on one side, raises the impact. The old kitchen was fused into the living territory, so another one was based as an afterthought yard, it was secured by a glass rooftop with a wood slatted screening.
On the second floor, an uncovered solid "box" with the same slatted screening strategy is an expansion to the main lavatory and wardrobe that rooms likewise a bathtub.
Thank you for reading this article!