Charlotte Dunagan Design Group design Casa Clara, a modern luxurious clean lined house set on the Venetian Island of Miami Beach
Architects: Charlotte Dunagan Design Group
Location: Miami Beach, Florida, United States
Year: 2016
Photo courtesy: Charlotte Dunagan Design Group
Description:
"This unique property is special not only because of the location, but because it is built on a rare double-lot on the Venetian Island of Miami Beach. The design team included Architect Ralph Choeff and Interior Designers Charlotte Dunagan Design Group. We worked very closely with the developer to bring his dream to life. The modern clean lined house remains very warm by the choice of materials used. All of the materials selected were used both on the inside and outside of the house to really achieve the true indoor/outdoor Miami lifestyle.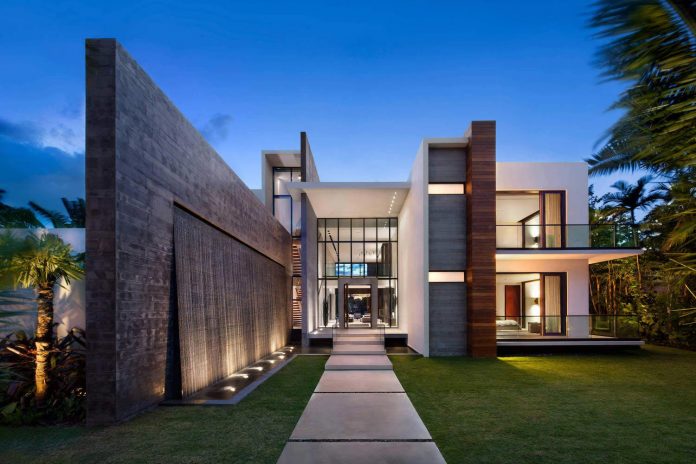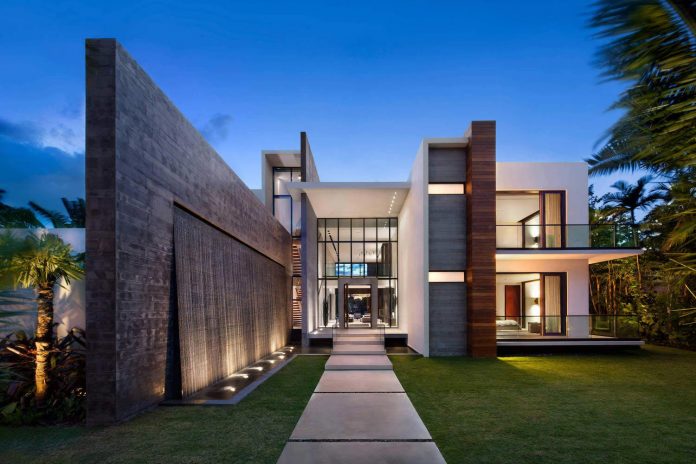 The kitchen, bathrooms, and master closet were designed in collaboration with Boffi, a high end Italian manufacturer. Boffi also supplied the wonderful metal paneling that we integrated into the design of the monumental fireplace and the bar. The soft touches such as furniture and decorative lighting were custom designed for the house with Henge, another high end Italian furniture manufacturer. We also integrated some standard furniture pieces into custom wall paneling to create unique wall units that fit the space. The very lucky new owner of this home will be able to experience true luxury at it's finest."
Thank you for reading this article!