Ben House GP by Wahana Architects
Architects: Wahana Architects
Location: Jakarta, Indonesia
Year: 2014
Area: 8,611 sqft / 800 sqft
Photo courtesy: Fernando Gomulya
Description:
Arranged in an exceptional local location of South Jakarta, Ben House is a three-story 800 m2 house based on a 400 m2 site where each story speaks to diverse levels of protection: the first story as the administration zone while the following two stories as the semi private and private zone.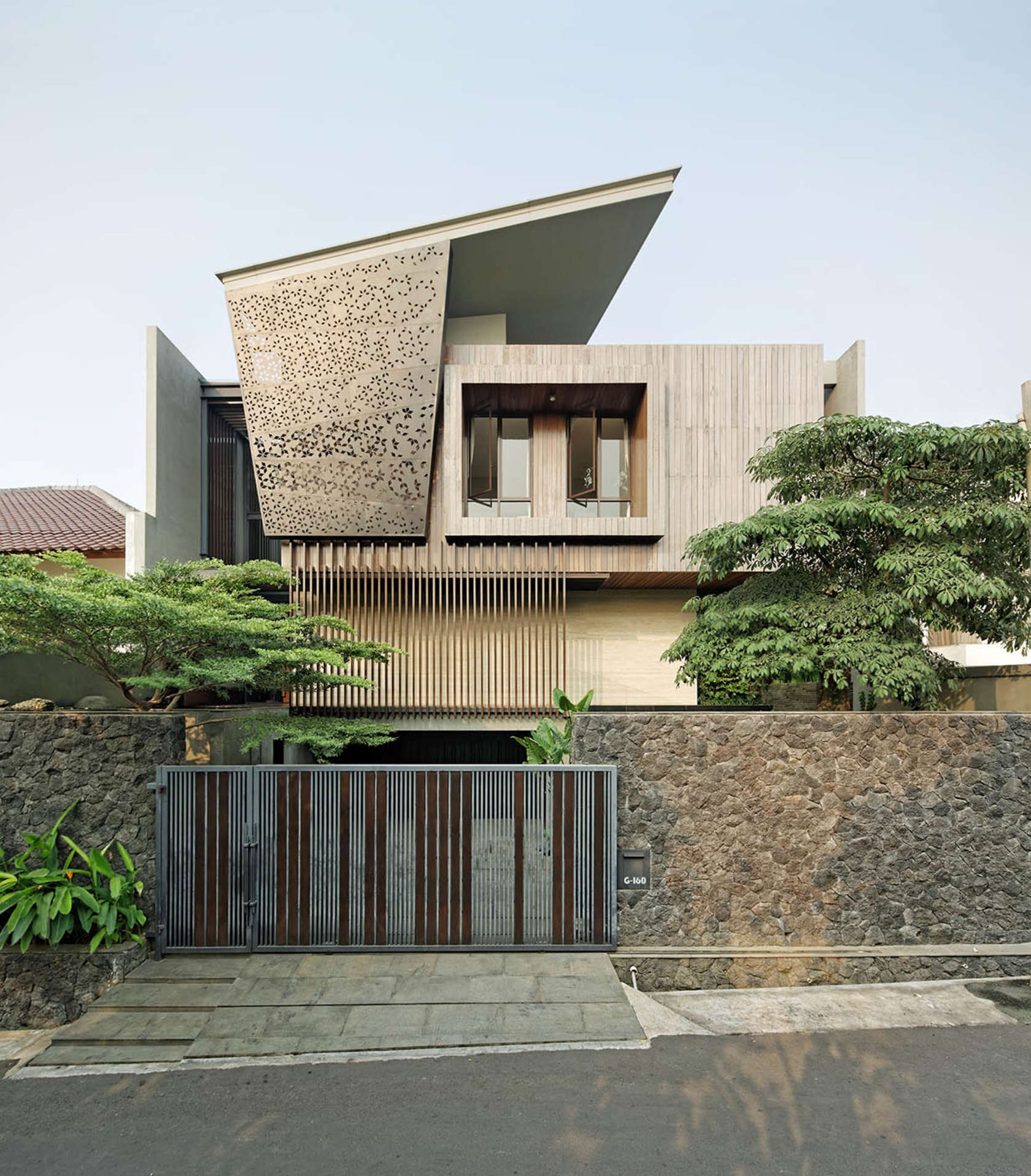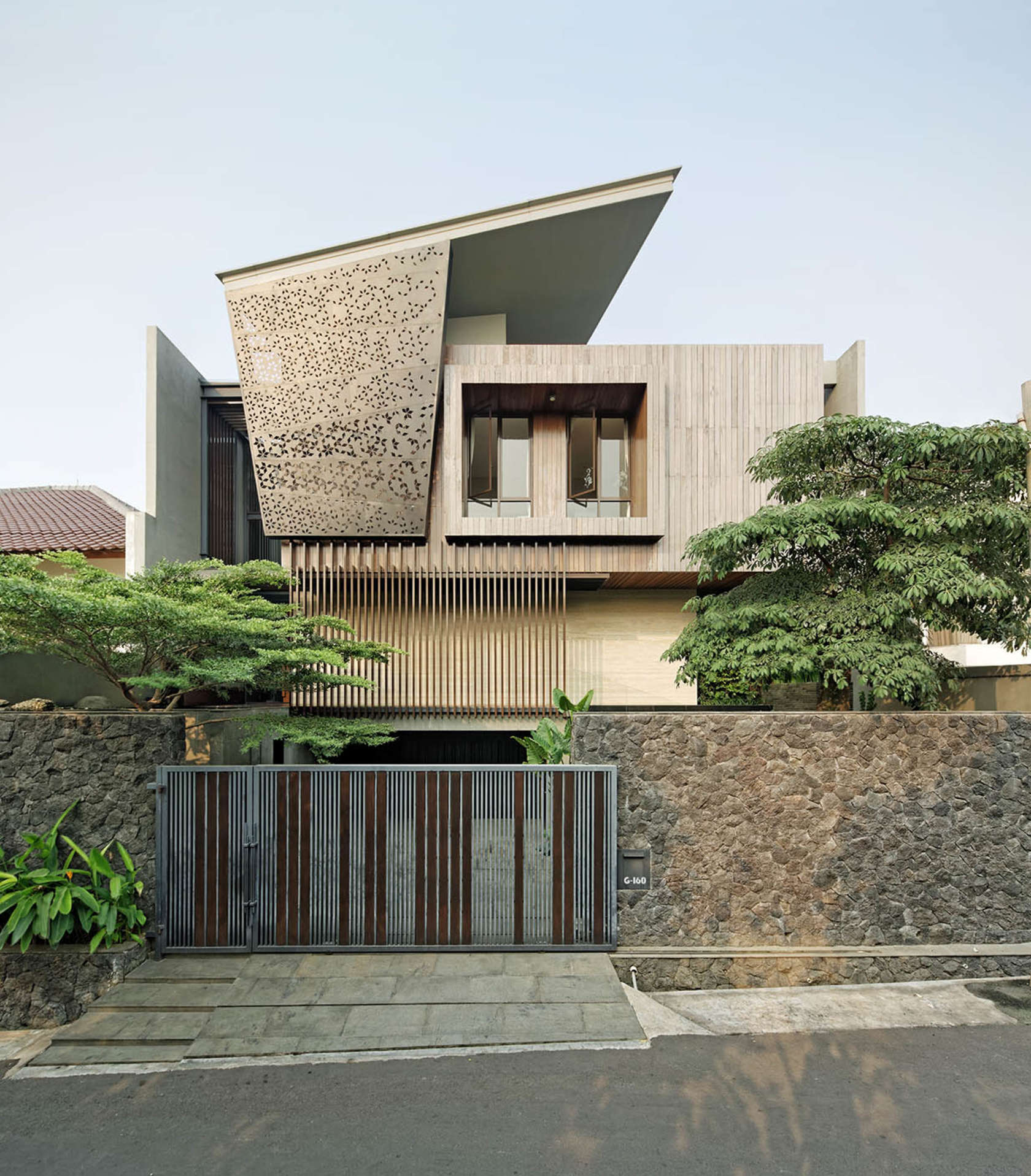 The thick space prerequisite inside rather a restricted site was seen all the more a test for sense and arrangement investigation. The persistent straightforwardness is truly extended from the very passageway towards the fundamental stairs, drawing the hallucination of an open space for one side of the living and eating range, while on the inverse side, regular light and air originates from the outside patio and pool.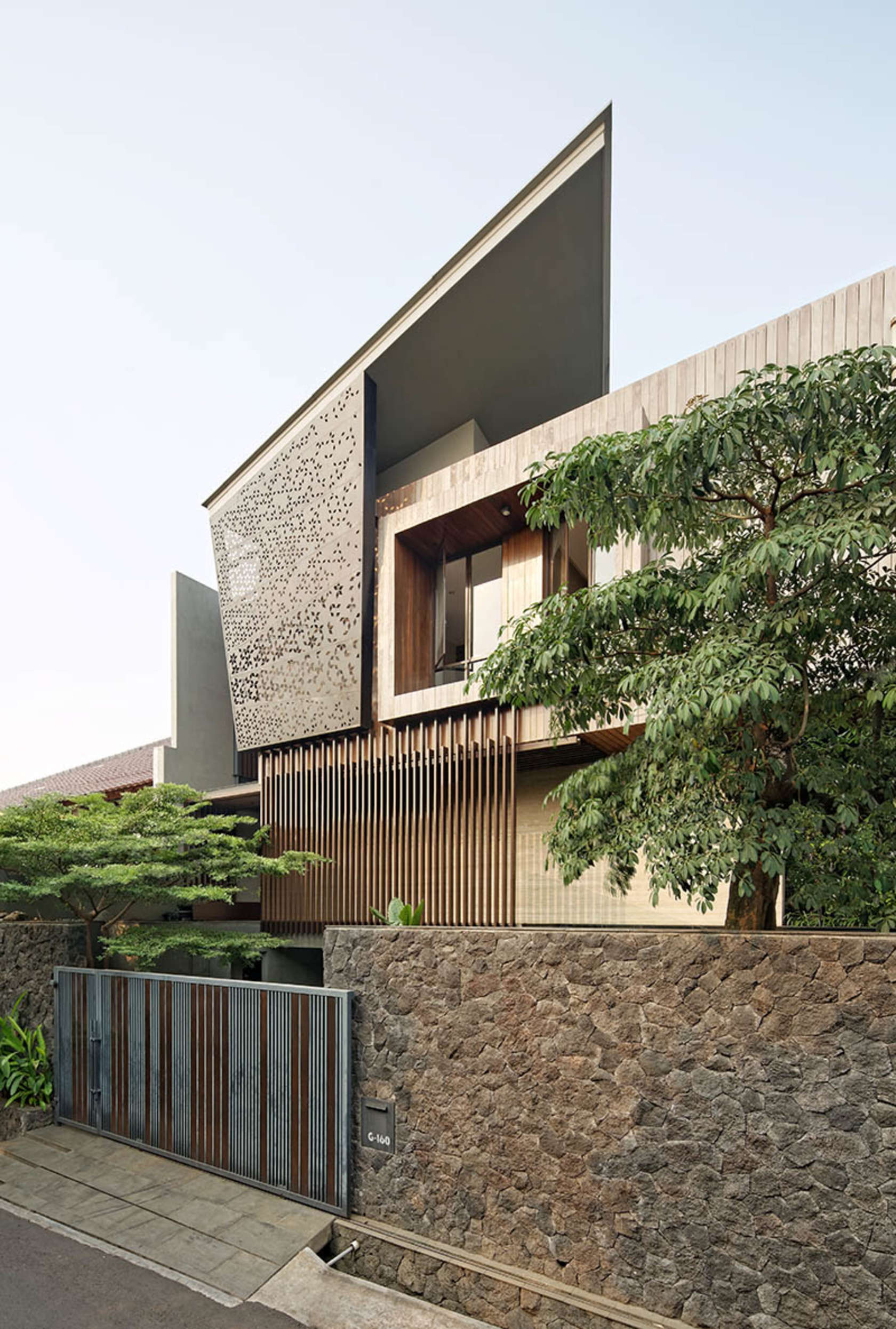 On the third floor, every one of the rooms are joined with the family room and study, which go about as a public space with a perspective of a monster mass of vertical patio nursery – a fragile component to obscure the site outskirt and supplement a tropical equalization into the creation.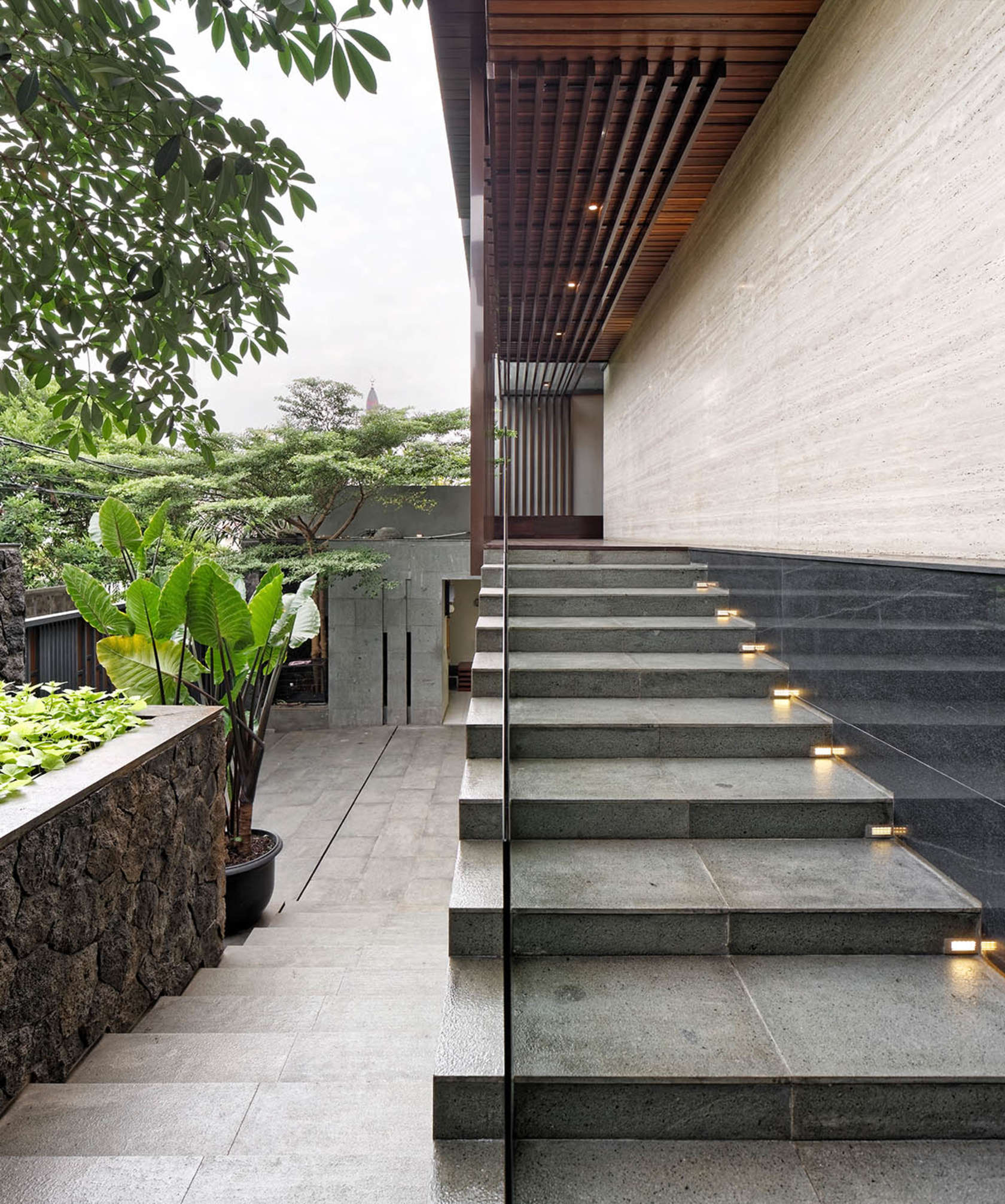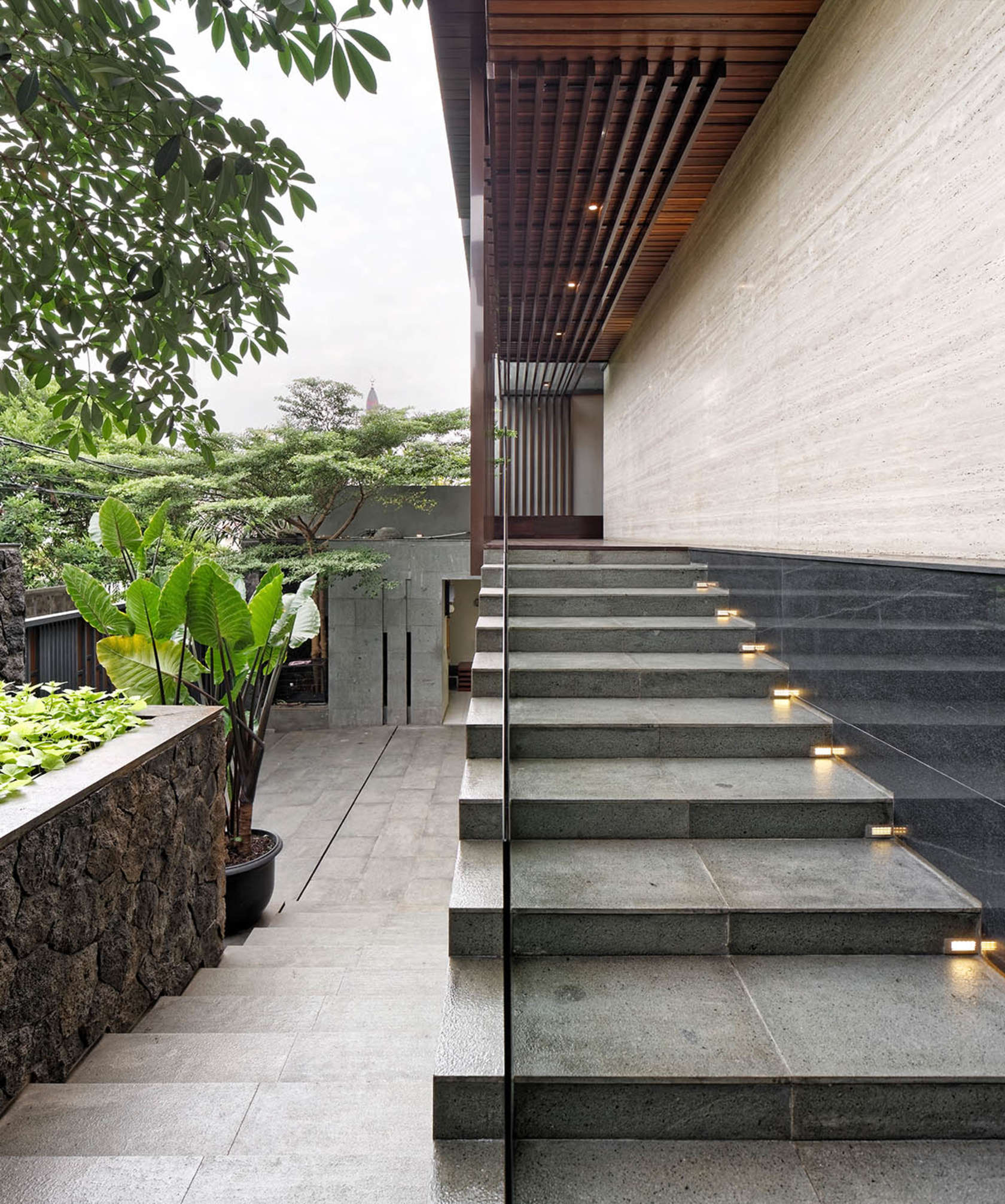 Focused on the three-zoned idea, normal stones, for example, andesite and marble overwhelm the first floor, bringing an encased air, while climbing to the second floor, vertical alumunium cross section with the clue of glass make a translucent move against the enormous façade.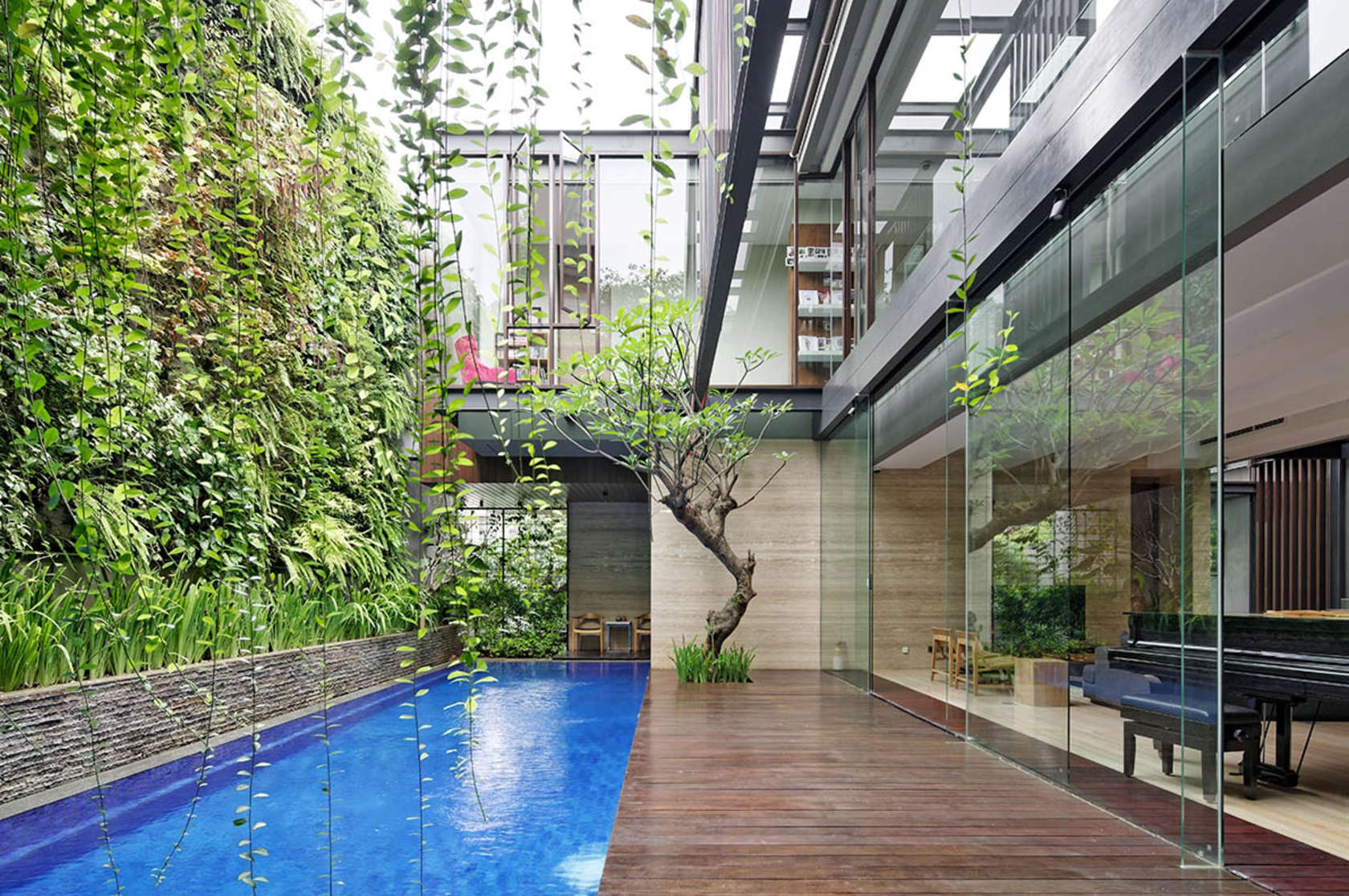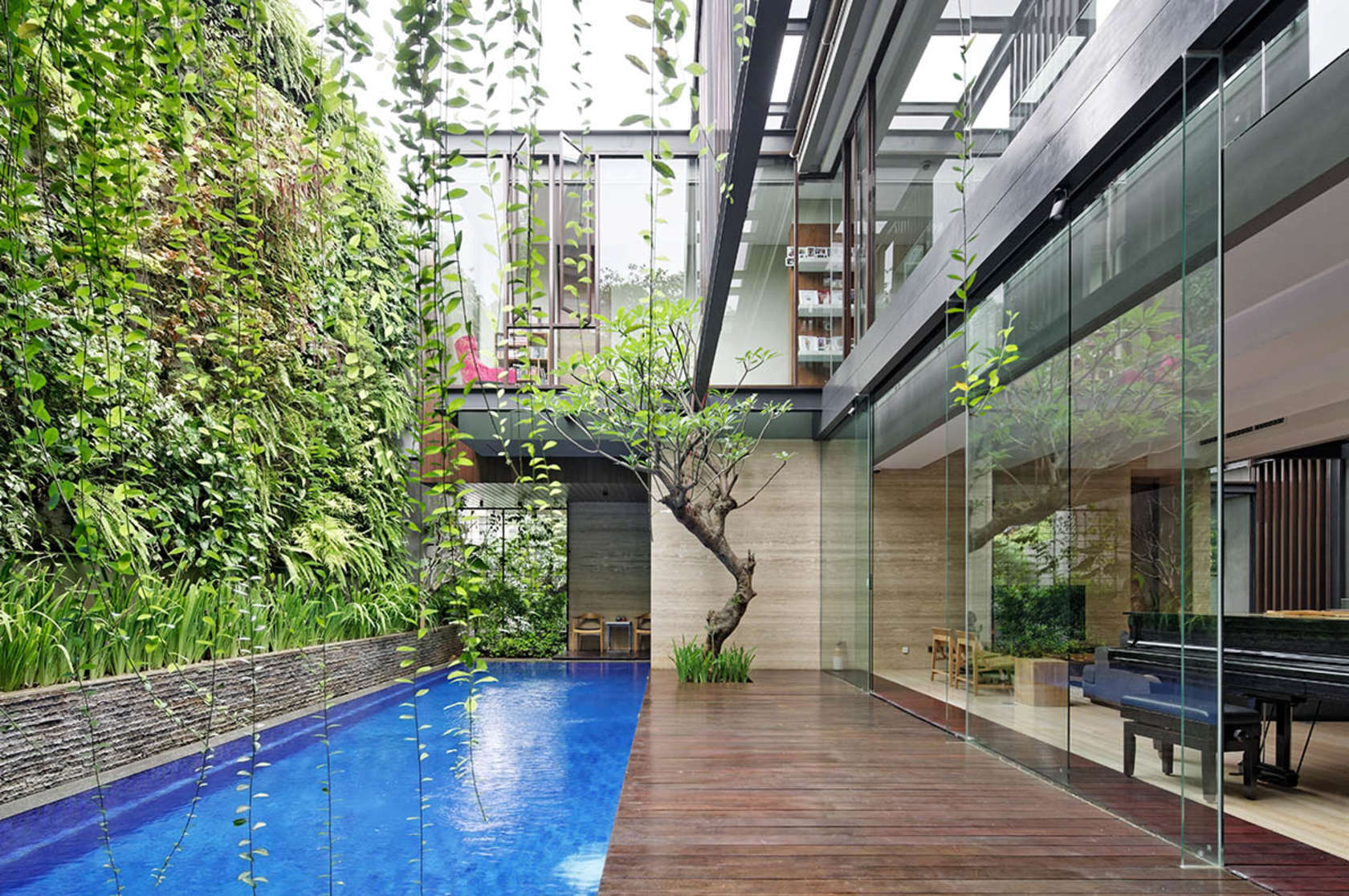 A full thought of inverse clarity and softness were at long last communicated by the wooden glass box and a skimming designed metal sheet, including a mixed temperament for the whole house.
Thank you for reading this article!