7 Unique Add-on Ideas for Backyard Pavilions
Backyard pavilions are an exciting way to add a layer of personality to your property and provide a fantastic place to host your friends and family. Once you've got a quality pavilion built, or if you're considering building a custom pavilion soon, you need to consider what snazzy add-ons to include inside the design. To inspire you, here are seven unique add-on ideas for your backyard pavilions.
1. Gorgeous Timber Wood Structures 
Many pavilions are being built using quality, beautiful timber wood. The mixture of affordability, class, and pazazz timber wood has made it hyper-popular amongst homeowners who are building brand-new outdoor pavilions in 2022. Quality timber frame pavilions will impress your neighbors and allow you to keep your friends and family in awe whenever they come over for a get-together. If you go with a timber wood structure for your pavilion, you should consider a classic, natural wood-style color to make it truly special. 
2. Plant Mania for Your Backyard Pavilions
If you want your pavilion to look charming and quaint, you need to have some organic decorations to spice it up. Plants are the obvious choice, and you need to cover your pavilion with plants if you want to keep up with trendy 2022 design choices. Hanging plants are an especially great option, as are vine panels that can climb the entire exterior of your outdoor pavilion. Make sure you have a solid watering schedule to keep your plants alive and healthy!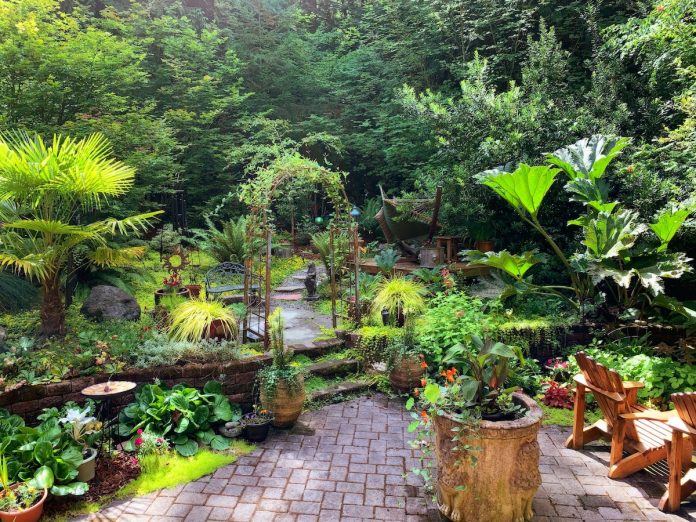 3. Fire Pits 
Especially in these harsh winter months, having a functional outdoor fire pit can be incredibly rewarding. Even during cooler summer and spring nights, a solid fire pit can help entertain guests for hours. If you plan for it ahead of time, it's easy to add a fire pit into the actual design of your outdoor pavilion. Even if you decide to add on the fire pit post-build, it's often easy and affordable. Once your fire pit is ready, you'll be motivated to stock up on hot dogs and s'mores ingredients. 
4. Built-in Seating 
While investing in outdoor furniture is simple, you can make your outdoor pavilion that much classier by adding built-in seating to the structure. Not only will this save you money in the long run, but it will keep you from having to worry your mind about the furniture layout for the pavilion. Finding the right cushions for this built-in seating is simple as long as you plan things out ahead of time. Using hammocks, swings, and other creative seating along this built-in furniture can make your pavilion an absolute blast to hang out in. 
5. A Backyard Bar
Who doesn't love a solid outdoor place to share drinks and food with friends? Adding a backyard bar to your pavilion is an absolute no-brainer if you love socializing with your neighbors. Make sure you plan ahead so you can install draft adapters and an ice chest, and you can easily rival the setup of any dive bar in your area. If you love to drink every month of the year, this is the perfect pavilion add-on to invest your hard-earned money in. 
6. Personalized DIY Decor 
If you're a down-to-Earth host or an aspiring artist, you'll want your backyard pavilion to reflect your tastes. Decorating your pavilion with personalized DIY decor is the perfect way to achieve this goal. Repurposed wood, self-taken photographs, and other art can make your pavilion incredibly charming. Make sure the DIY decor does not clash with the overall aesthetic and design of your pavilion's structure, and you'll have a hit on your hands. 
7. Wooden Ovens
Speaking of outdoor bars, wooden ovens are another add-on that's perfect for those who love food and who love to host. You can cook pizzas, BBQ, and many other fan-favorite dishes quickly if you have the proper outdoor wooden oven setup. The more you invest in your oven, the better it will be at serving a large crowd on a cool Summer evening. In colder winter months, the heat from the oven will give you an excuse to spend more time outside enjoying your high-quality pavilion. 
Your Dream Pavilion Awaits!
With these seven unique ideas, you can quickly begin your design process for your dream backyard pavilion. Even if these ideas do not appeal to you, they will help inspire even more creative add-ons for your home's outdoor pavilion. Just make sure you take the time to perfect the design before investing!