The CHV House in Cherry Hills Village by Entasis Group
Architects: Entasis Group
Location: Cherry Hills Village, Colorado, USA
Year: 2013
Photo courtesy: Ron Ruscio Photography
Description:
The customers needed a home where they could see the mountains, trees, the scene, downtown, and the lake from each room in the home. They needed an immortal bit of construction modelling that had a rich mix of materials, craftsmanship, furniture, and scene plan.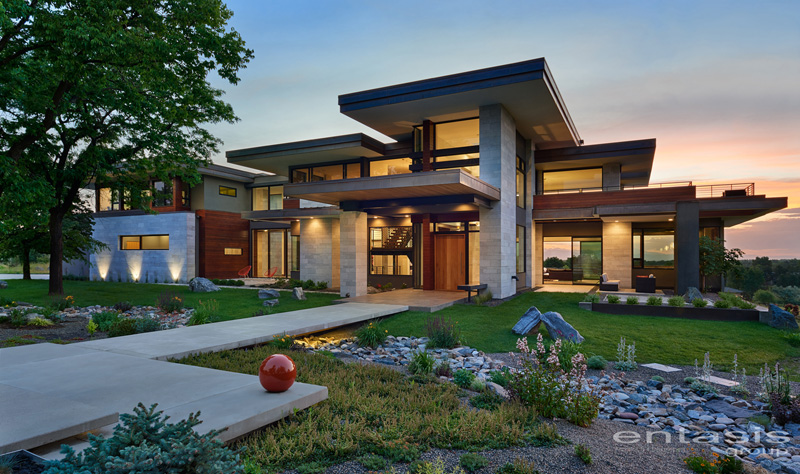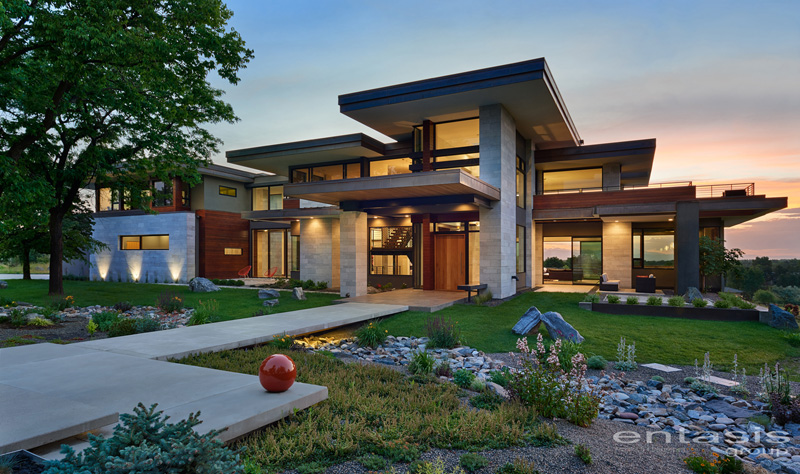 This was an exceptional configuration process: There was a huge number of gatherings with the customer (over a year) to trade data. Sharing thoughts, music, books, other structural planning rationalities, craftsmanship, figure , and attempted to make their adoration for these components into an engineering configuration.
The breezeway is obviously a key compositional part of the home. It is a long thin home that is assembled to give see through perspectives and the breezeway is the pith of this. It is an unadulterated space without any relics or furniture.
The house was sited with minimizing sun based admission from the late evening western sun and managing most extreme security. It is 60% coated and has no shades or drapes. The substantial shades are intended to permit the sun in and keep the sun out amid the pre-winter and vernal equinox.
We planned the home, the finishing, the hard-scapes, and the inherent furniture and trim. There were numerous hand representations made to speak with 30+ neighborhood Colorado specialist on the undertaking.
We avoided "in vogue" items and needed the home to be immortal and applicable in 30 years. We utilized Cedar favoring a custom mix of stain, Copper Fascias (to actually climate), Quartz tile for the dividers (custom slice to a fancied example on location), Steel, and Glass.
Thank you for reading this article!