Mediterranean Villa Ixos in Ibiza
Location: Ibiza, Spain
Area: 7,104 sqft
Price: €20,000 per week
Photo courtesy:
Description:
21st Century Minimalism with a Balearic vibe – welcome to Villa Ixos. This two-tiered contemporary house is one of the most striking luxury villas on Ibiza. A series of white angular spaces, it faces out over the pool, the pine forest, and the bay beyond, all shimmering in the Mediterranean light.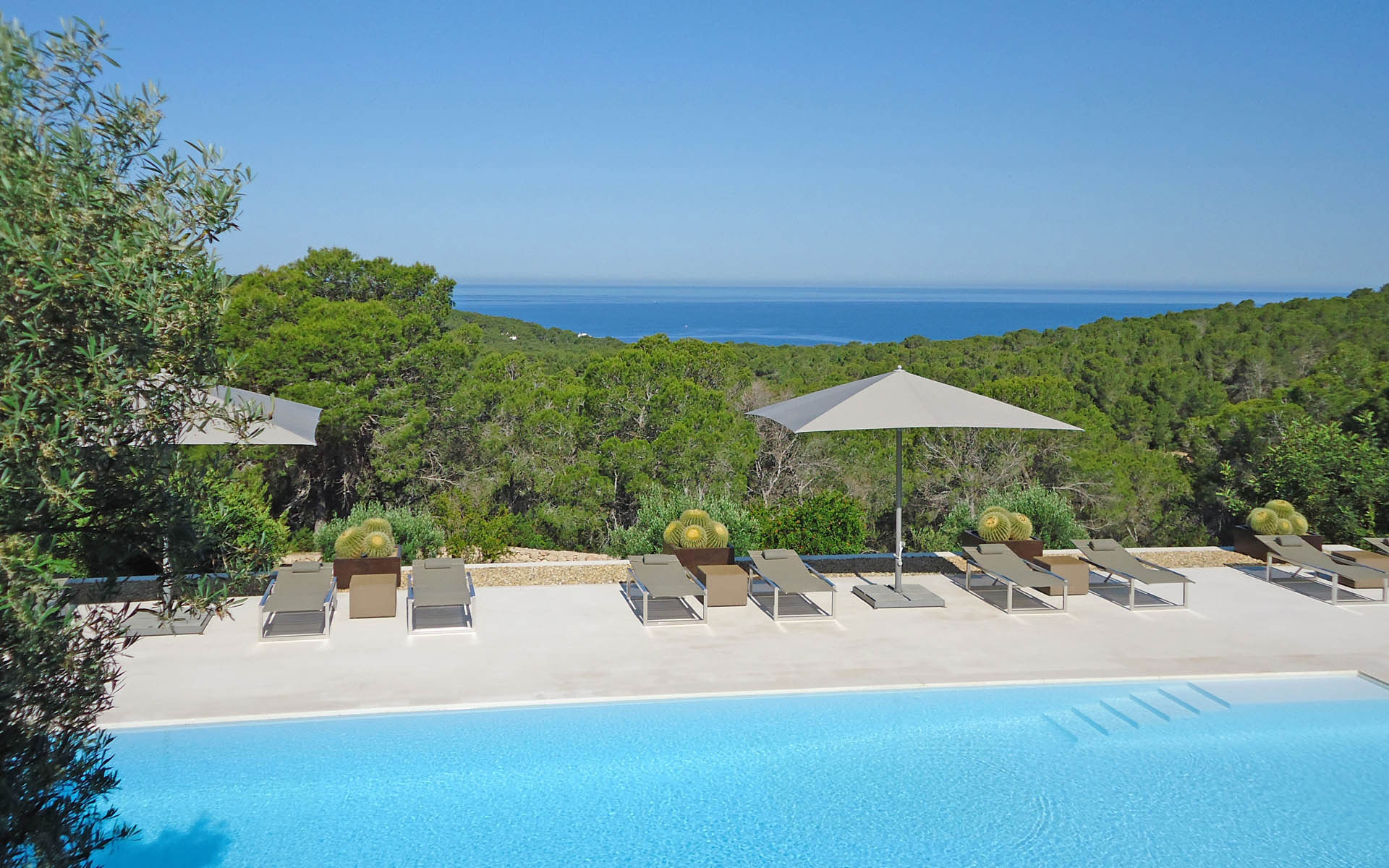 Belgian architect Bruno Erpicum is the creative force behind Villa Ixos, a seven bedroom party pad with expansive indoor and outdoor living spaces. It has beautiful Paloma Bianca white stone floors and walls of glass. Connoisseurs will enjoy playing 'spot the artist/designer' because everywhere you look there are examples of classic contemporary design and modern art.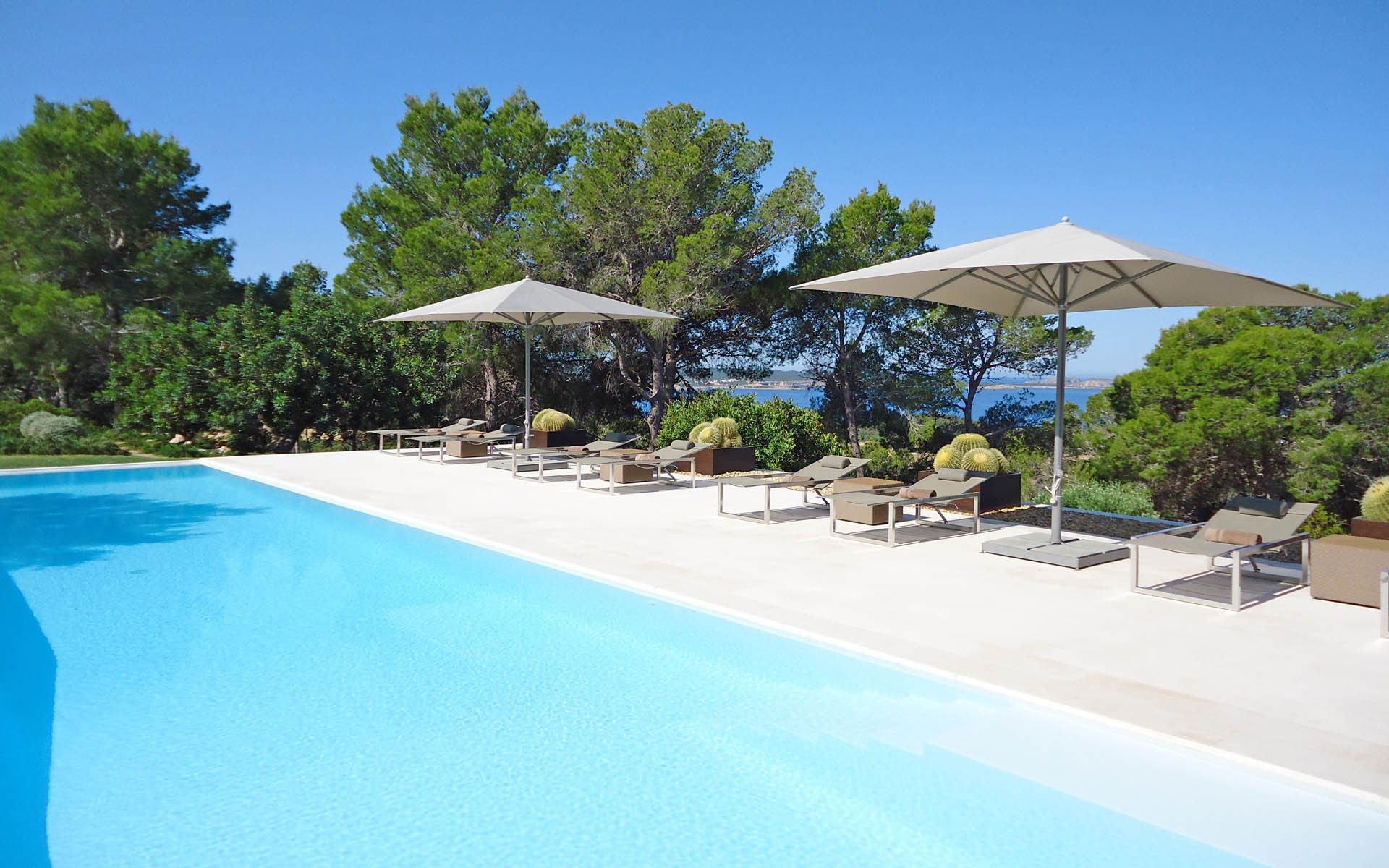 The scent of orange blossom lingers while you bask on the terrace in a sunset glow. As the golden orb subsides, Villa Ixos takes on a magical quality, the floor to ceiling windows bathed in the orange embers of the day. Perhaps you are planning a night out at one of Ibiza's famous clubs, or perhaps you intend to chill out at the villa. With a large Jacuzzi, a steam room and super cool living spaces to hang out in, you'll find it hard to leave.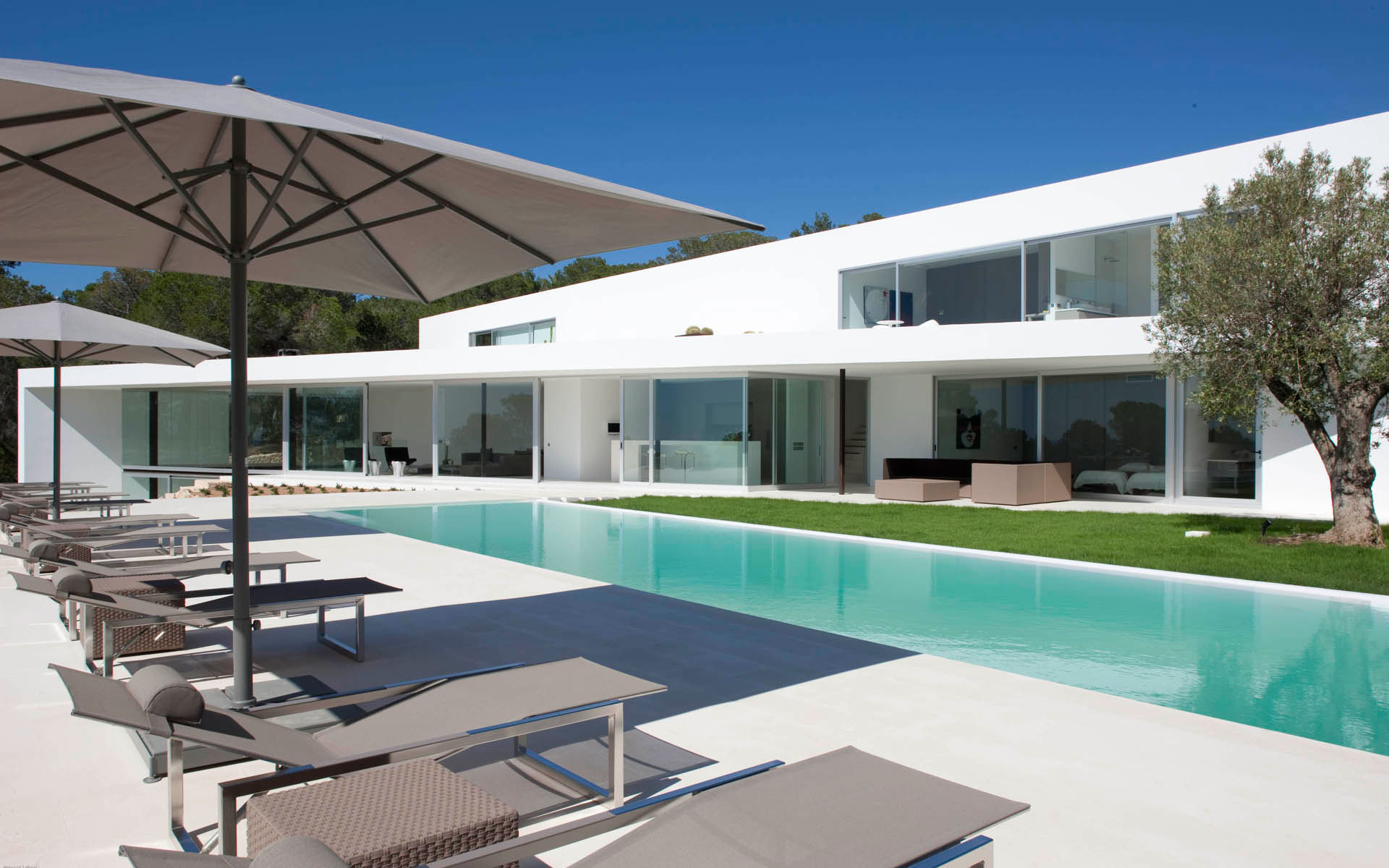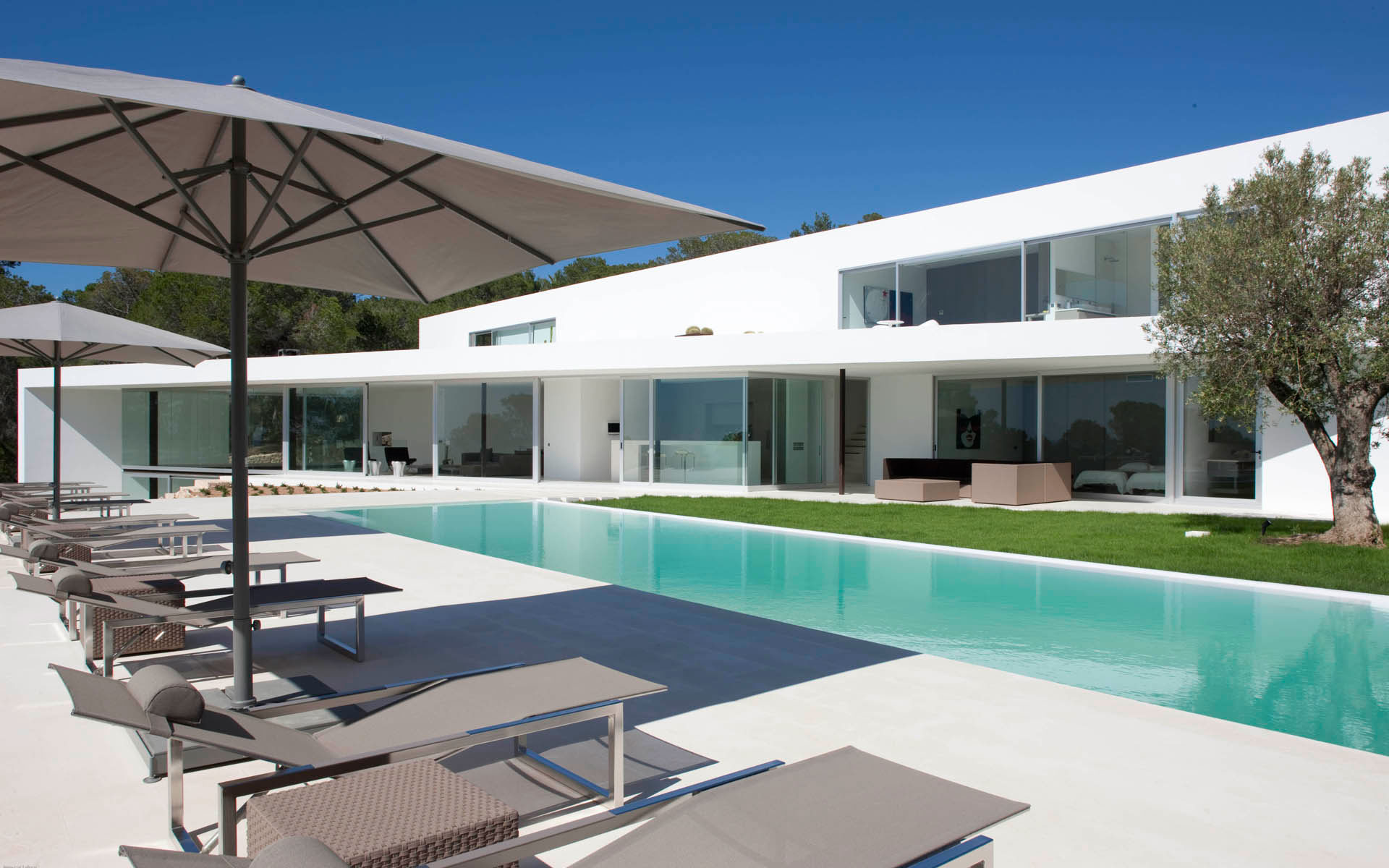 Whether you are here to party with your friends, or relax with your family, Villa Ixos is a cut above the rest. Set within a pine forest and looking out towards the Mediterranean, it is walking distance from the beach and only a 15 minute drive from Ibiza Town. The pool uses a salt electrolysis treatment, so there's no nasty chlorine either. Punta Calera and Cala Salada are the nearest beaches, and if you fancy a little jaunt, just hop on one of the villa's bicycles.
Wake up every morning in your stylish bedroom suite and step straight out to the first floor sun terrace before the heat gets too much. Then slink down for a refreshing dip in the pool and a workout in the gym followed by breakfast on a shady terrace. Can life get more idyllic than this? Just think of yourself as an art collector with impeccable taste, living in 660 square metres (7,104 square feet) of pure heaven. Celestial views included.
Thank you for reading this article!