La Couleuvre by Naturehumaine
Architecture: Naturehumaine
Location: Rosemont-Petite-Patrie, Montréal, Canada
Year: 2012
Area: 1350 sqft
Photo courtesy: Adrien Williams
Description:
A youthful developing family was amped up for amplifying the ground floor of their 5-plex arranged in Rosemont-Petite-Patrie. As they wished to keep their upstairs occupants, the customers consented to yield a bit of their patio for the expansion.
The 1350 sqft expansion that we've nicknamed "the couleuvre" (the greenhouse snake), incorporates another staircase on the ground floor arrange, a main room and a lavatory. The 'children zone', included 3 rooms and an open idea lavatory, overwhelms the second floor.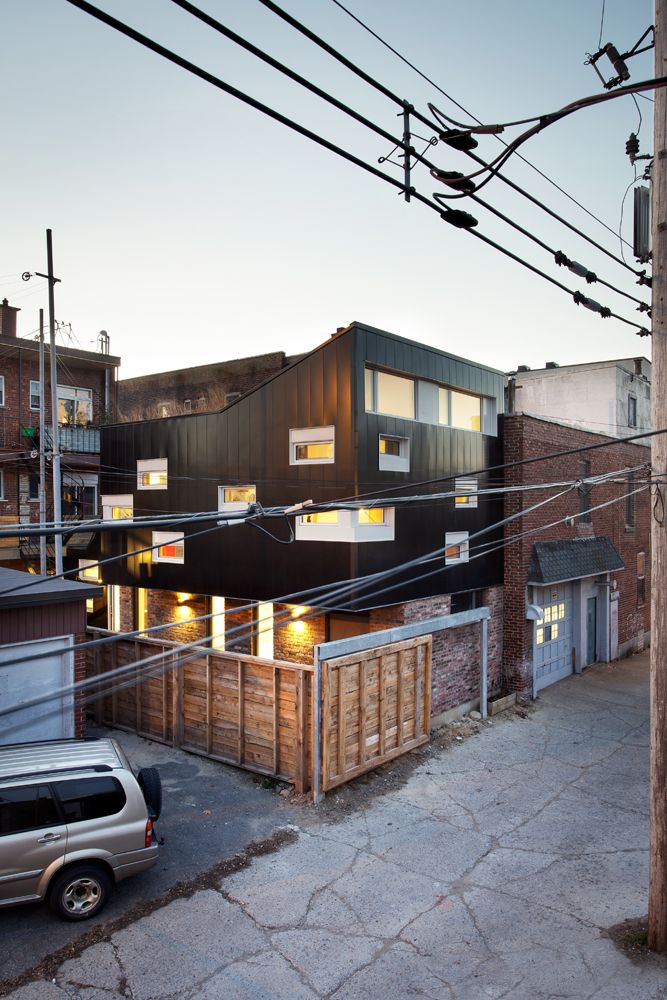 The design parti comprises of a rakish dark volume with spots of white, which wanders aimlessly in a snake like way, wrapping itself around the main room clad in blocks rescued from the old's decimation carport.