How to Transform an Unfinished Attic Into a Luxury Hangout
Most people view unfinished attics as wasted spaces filled with boxes of things you may not have touched in years, unstable beams, or even a few critters if you've been unlucky. These are, however, parts of your home, that with a little TLC, can become comfortable hangouts and not just unused storage space.
Below are some ways to get started toward making your attic into a dreamy additional room:
Analyze The Space
You want to make sure your unfinished attic will fulfill your goals and needs for the extra space. Find inspiration for your new room in magazines, online, and in other's homes. There are a lot of resources on interior design that can aid in your attic renovation plan.
The fun part is decoration, but it's important to have a structurally sound and legal workspace for your creativity and leisure. Have a professional look at the attic before you begin to help you find out:
Local building codes and restrictions
How much the renovation will cost
What other professionals need to be involved
Knowing these pieces of information helps you decide the best way to use your space, budget it accordingly, and hire the proper contractors, electricians, and painters to help you achieve your goal for the space. Beauty and safety go hand in hand when it comes to home improvements.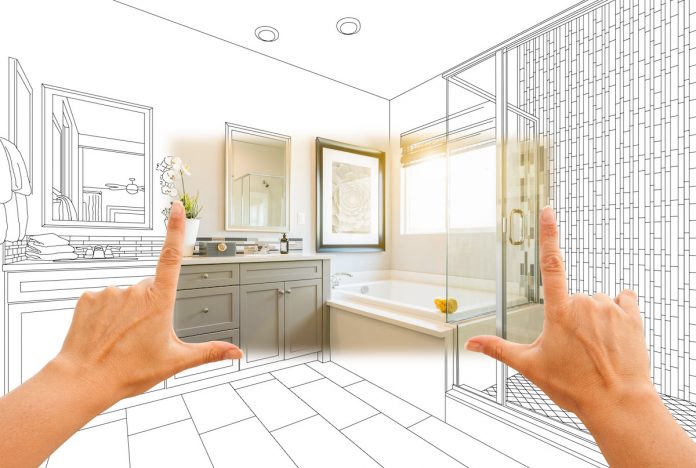 Renovating
Next comes the actual renovation of the space. Make sure all electrical and structural aspects of the unfinished attic are professionally installed and up to code for your location. Cosmetic touches can be DIY if that's your style. But, the safety and efficiency of the space should be handled by a professional.
Take into account any new windows, vents, or stairways that you might need to add to make the attic just as comfortable as the rest of the house. These aspects are key to making it accessible and safe for daily use.
Cooling And Ventilation
Ventilation and air conditioning are vital for an attic living space. All the heat will rise and it could turn the room into an oversized oven over just one summer day. You want to keep yourself, your family, and your friends comfortable while hanging out.
Thankfully, there are great options to buy an appropriately-sized PTAC unit and efficiently cool your attic. Opting for a reconditioned unit can help keep your budget in check while maintaining high-quality comfort.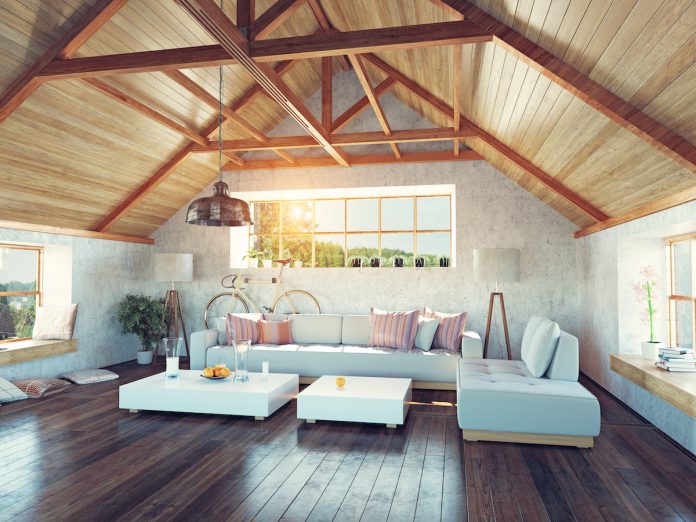 Choosing Your Purpose And Theme
An attic is a unique space as it's already inside your home, but there usually isn't much of a dedicated use for it besides storage.
A finished attic gives you the complete creative freedom to do with it as you please. It can be a spare bedroom, playroom, home office, or a luxurious hangout for hosting friends. There's no limit to what can be done with a transformed attic and how you use it.
How Do You Want To Feel In Your Space?
Modern and light or vintage and cozy? If your attic has windows, it would be easy to go with lighter colors, plants, and bright patterns to give it a boho feel, even with a reconditioned unit in another part of the room.
Curtains can help create privacy or block out sunlight to make it darker and cozier, and you can add big furniture and accent lamps and wall decorations to have a snug place to curl up in the evenings.
Pick a theme that you'll enjoy spending time looking at regularly, and run with it!
Keep The Storage?
Traditionally, attics are ideal storage areas to keep boxes and objects out of sight. A finished attic doesn't have to lose its beneficial storage aspects when it gets refurbished though.
Cabinets can be installed in the nooks and crannies of the roof, or half the space can be for leisure and the other half can have creative storage components for the items that need to be stored up and away from daily life. There are tons of unique options to hide your clutter and seasonal decor while maintaining the enjoyable outcome of a renovation.
Clearing and renovating the unfinished attic is also a great way to purge your belongings for a fresh start and have more efficient storage throughout your home.
Painting And Flooring
Choosing the right paint color and floor type is essential to creating the mood of the space. The lighter the color, the brighter and larger the room feels. Adding patterned wallpaper or vivid paint color can add a pop that brings out your personal style.
Carpet, hardwood, and linoleum flooring options are numerous and each has its pros and cons. The type of floor you choose comes down to how you wish to spend time in the attic and your preferences for cleaning. Color and design are inspiring and important, but so are practicality and care.
Lighting
Windows and overhead lights are the main sources of light in any room. The theme and design of your hangout can be determined by the accent lamps and various other lights you decide to use.
Pick your lamps with your style in mind, and choose if you want white, warm, or natural bulbs. An attic with big windows and pastel color choices works best with white or natural light. If you opt for darker colors and want a cozy and romantic hideaway, a warmer bulb and curtains over the windows can help keep it private.
Decorations And Furniture
Brands and budgets are entirely up to you when choosing the finishing aspects of your new attic. You have the freedom to buy luxury items or thrift and spruce up your finds yourself.
Buy furniture that suits the purpose of your finished attic and makes it welcoming and comfortable to everyone. Use accent pillows on couches, chairs, or even a desk chair to tie together the theme you chose alongside the lamps, accessories, and wall colors.
The Finished Product
You can enjoy your finished attic to entertain, unwind, and admire your decorating skills year-round. The outcome should be a cool, comfortable, and space-efficient hangout that not everyone has in their home. It's a unique way to woo guests and escape from the bustle of everyday life.