Harmful Substances May Be Lurking in Your Furniture 
Indeed, there are many choices and one little plate. However, if you want to reduce toxins in your home, choose natural and sustainable furniture whenever possible. We're exposed to many chemicals from birth in our homes, with many experts raising concerns about the chemicals used in furnishings. Upholstered furniture is often manufactured with harmful substances, the exposure to which has been associated with adverse health effects. It doesn't necessarily mean you must redecorate right away, but it's definitely something to keep in mind when purchasing new items for your home. Shopping requires more care than usual, whether it's a sofa or an accent chair. 
Furniture Can Release Harmful Substances into The Air You Breathe 
Chances are that your living room sofa is covered in a flame retardant. FRs have been added to consumer products since the 1970s to reduce and eliminate the risk of residential fires, interfering with the chemistry of burning. Synthetic materials, such as polyurethane and polyester foam, are present in numerous upholstered sofas and chairs, not to mention other types of seating. They can ignite a fire, so the flame retardant ensures appropriate safety. Unfortunately, living in a home with furnishings containing flame retardants may lead to health problems. 
Unpleasant chemical odours are familiar with new furniture because the upholstery has been treated with flame retardants or other chemicals to protect the material. The problem is that volatile organic compounds (VOCs) are released into the air. Long-term exposure can cause significant health issues, including headaches and loss of coordination, eye/nose/throat irritation, liver and kidney damage, or damage to the nervous system. You can't detect the presence of VOCs, so smelling isn't a good indicator of health risk. Exposure to volatile organic compounds may worsen symptoms for people with asthma.
Toxic Chemicals to Avoid in Furniture at All Costs
As mentioned earlier, upholstered furniture is manufactured with various chemicals that are linked to adverse health effects. In what follows, we'll present the harmful substances that could be lurking in your furniture. 
PFAS

. Per- and poly-fluoroalkyl substances (PFAS) have been used worldwide since the 1940s. Their most notable use is as stain- and water-repellents in performance fabrics. There are alternatives available, but they're not as effective. PFAS don't break down, so they can be found in people's blood; they build up with repeated exposure over time.   

Formaldehyde

. Home furnishings are often made with formaldehyde-containing adhesives, paints, lacquers, and other coatings. Formaldehyde is also used to improve water resistance in some textiles, especially cotton ones. Exposure to formaldehyde has been shown to cause cancer in lab animals. 

Pesticides

. Upholstered furniture can absorb pesticides and release vapours into the air. Regrettably, there's no one monitoring the presence of toxic pesticides in consumer goods like home furnishings. Items labeled as "odor free" may contain poisonous chemicals. 

Arsenic

. Although arsenic is a carcinogen, manufacturers treat the wool with arsenic. It doesn't dissipate with time, so you're exposed to high cancer-causing agents. A procedure for the survey of harmful substances in textiles should be created.  

Lead

. Last but not least, there's lead. Painted items with high amounts of lead were banned for consumer use. Still, lead has been discovered in synthetic fabrics, and it can cause kidney and liver damage, reproductive issues, and permanent brain damage. 
What's The Difference Between Oeko-Tex And GOTS? 
Furniture fabric must be easy to clean, durable, and attractive. Oeko-Tex-certified fabrics should be your number one choice because they're safe for human use. If you're curious to know what is Oeko Tex certified, it refers to Standard 100. It certifies the adherence to the specifications of the standard with the same name, an independent global testing system for textile raw materials, semi-finished, and finished products. Every component is subject to a laboratory test comprising 100 parameters. Eligible items for the certification include but aren't limited to yarns based on raw and dyed cotton, raw and dyed finished fabrics and knits, and products ready for sale (e.g., home and household textiles). 
GOTS is an acronym, and it stands for Global Organic Textile Standard. Any natural fiber product can be GOTS certified. The aim of the GOTS standard is to ensure the organic status of textiles, from the harvesting of raw materials to labelling, to assure customers they're purchasing quality products. Needless to say, for something to be GOTS certified, it has to meet stringent criteria. More often than not, textile processing culminates in the faulty treated discharge of toxic chemicals into the air and water. GOTS demands that all dyes and auxiliaries examined meet its strict criteria to be approved for usage.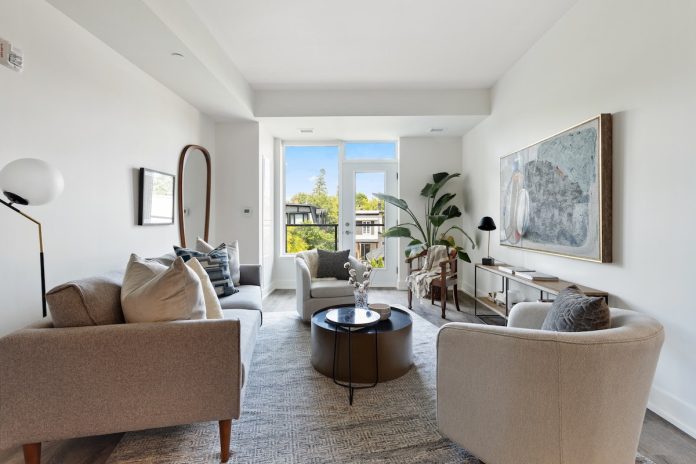 Tips For Buying Non-Toxic Furniture 
If you love furniture shopping, you get excited each time you have to replace some of the old stuff. In the old days, furniture needed to look great. Now, you need it to be non-toxic. It's recommended to avoid vinyl/PVC and Styrofoam because these chemicals don't break down. An ever-increasing number of states are banning or limiting their use, and some manufacturers have pledged to stop using them. It would be best to go with furniture that has a third-party certification, such as Oeko-Tex. Indeed, having Oeko-Tex-certified fabrics makes upholstery more expensive, but you can't put a price on your health. 
You should be concerned with the manufacturing materials when purchasing second-hand furniture (as you would with new furniture). Home furnishings are easy to find at antique shops, yard sales, and discount stores. As you can imagine, second-hand items are hard, if not impossible, to regulate, so consumers are unfamiliar with the risks they pose to their health. Finally, yet importantly, take your time when going out shopping. Finding non-toxic furniture can take a great effort, but the payoff is worthwhile. Your new acquisition(s) will contribute to a healthier home, and you'll fill your space with one-of-a-kind pieces of décor. 
Conclusion 
It's possible to create a non-toxic home by making choices that support your health. Toxins are impossible to avoid completely, but that doesn't mean you should try to rejuvenate your home. Don't try to chase absolute perfection, as it can lead to anxiety, stress, and compulsive behaviour.