Location: Portillo, Valparaiso, Chile
Year: 2008
Photo courtesy: Erieta Attali
Description:
The Villa is located in the Andes at 2900 meters, near the Hotel Portillo and a few miles from Mount Aconcagua. The terrain is characterized by steep and rocky topography facing north to Laguna del Inca and the Three Brothers mountains.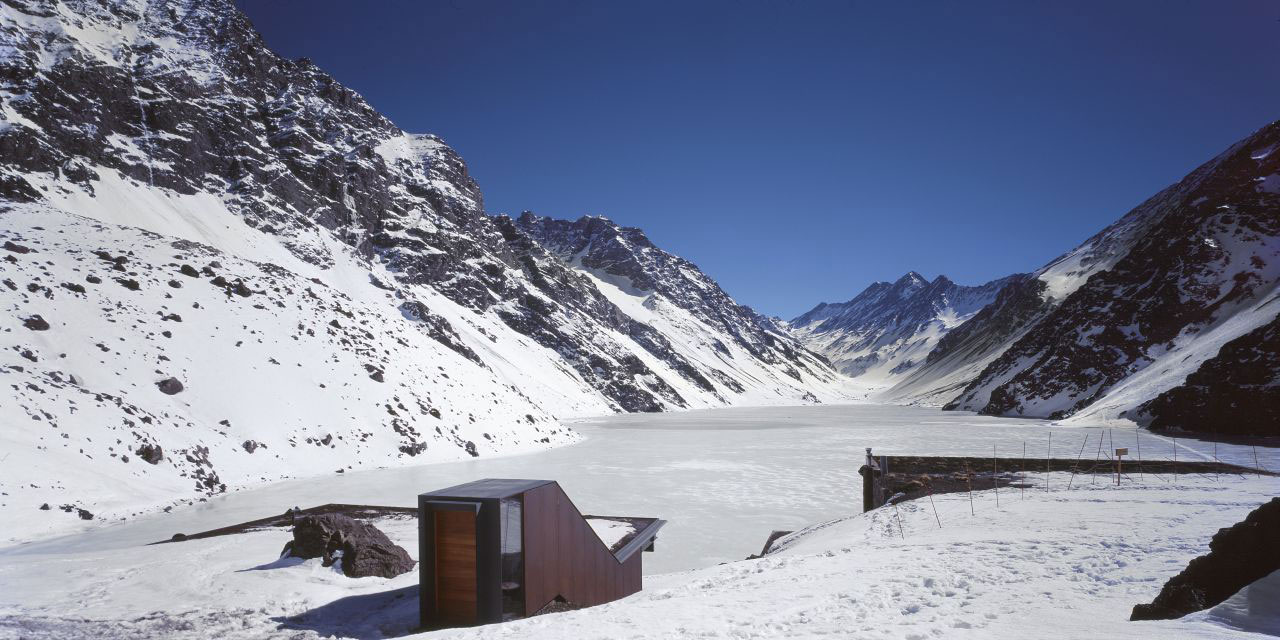 On this extreme landscape the house is hidden on the slope while minimizing interference with the view  into the lagoonfrom the hotel. From above only a small crawlspace is visible where you descend to the protected space of the shelter.
The interior is solved in two levels. A base class absorbs variations in snow in the winter and is constructed as a volume of rock made of stone taken from the same slope. This defines a first floor wall that anchors the building to the ground and behind which are located bedrooms and private spaces of the house. These areas are open to the outside by drilling controlled dimensions vary according to domestic needs.
On the main floor is located a second level completely open to the landscape and the northern light. In this open floor space and program objects are organized in a flexible manner in relation to an inn kitchen, table and a fireplace. The structure that allows the open space under a snow load of 2 tons per square meter is constructed with a sturdy structure of steel beams that are exposed and define the tectonic quality of space. Exposure of these large beams, unusual in a domestic space, gravity makes visible.
Thank you for reading this article!