Location: Bay Village, Ohio, USA
Year: 2011
Photo courtesy: Eric Hanson
Description:
The site of the existing Brahler Residence possesses a dramatic downward slope from the street toward a brook that bisects the lot. A densely wooded perimeter provides privacy from the compact suburban neighborhood. The client wished to maintain the quaint cottage style of the existing century old shake clad structure while enhancing it with open interior spaces filled with natural light. A new master suite, gallery, and indoor/outdoor entertaining spaces supplement the existing program.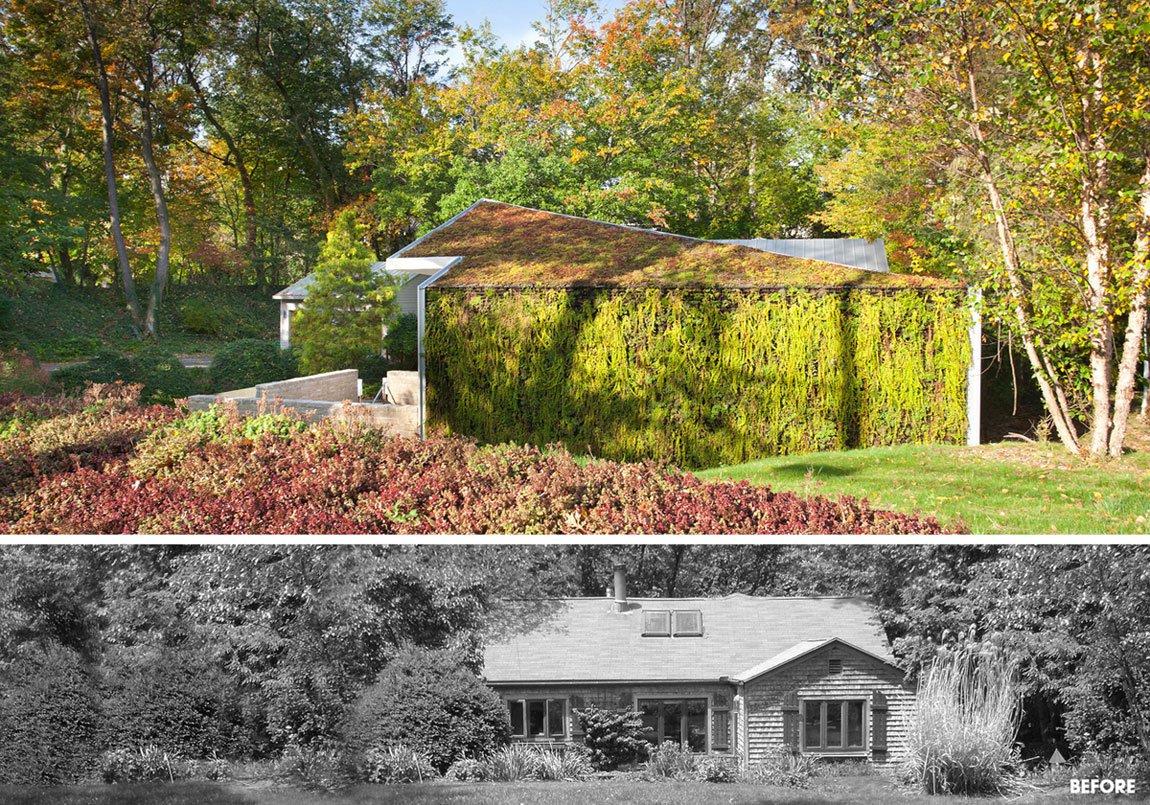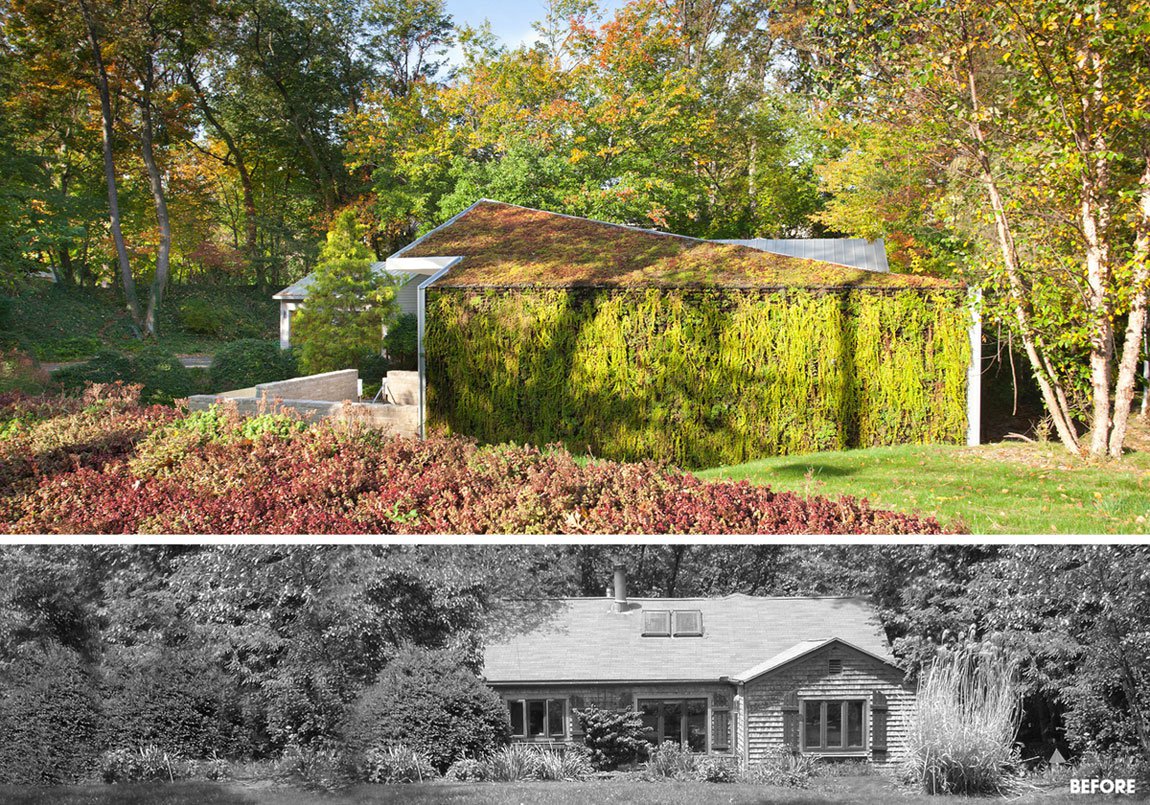 The architecture merges landscape and building surfaces, articulating the envelope of the addition while configuring the site into differentiated formal and informal spaces. The addition is situated to create courtyard spaces at multiple levels. A folding roof plane mediates between gabled and diagonally hipped roof geometries to create a dynamic vaulted interior space.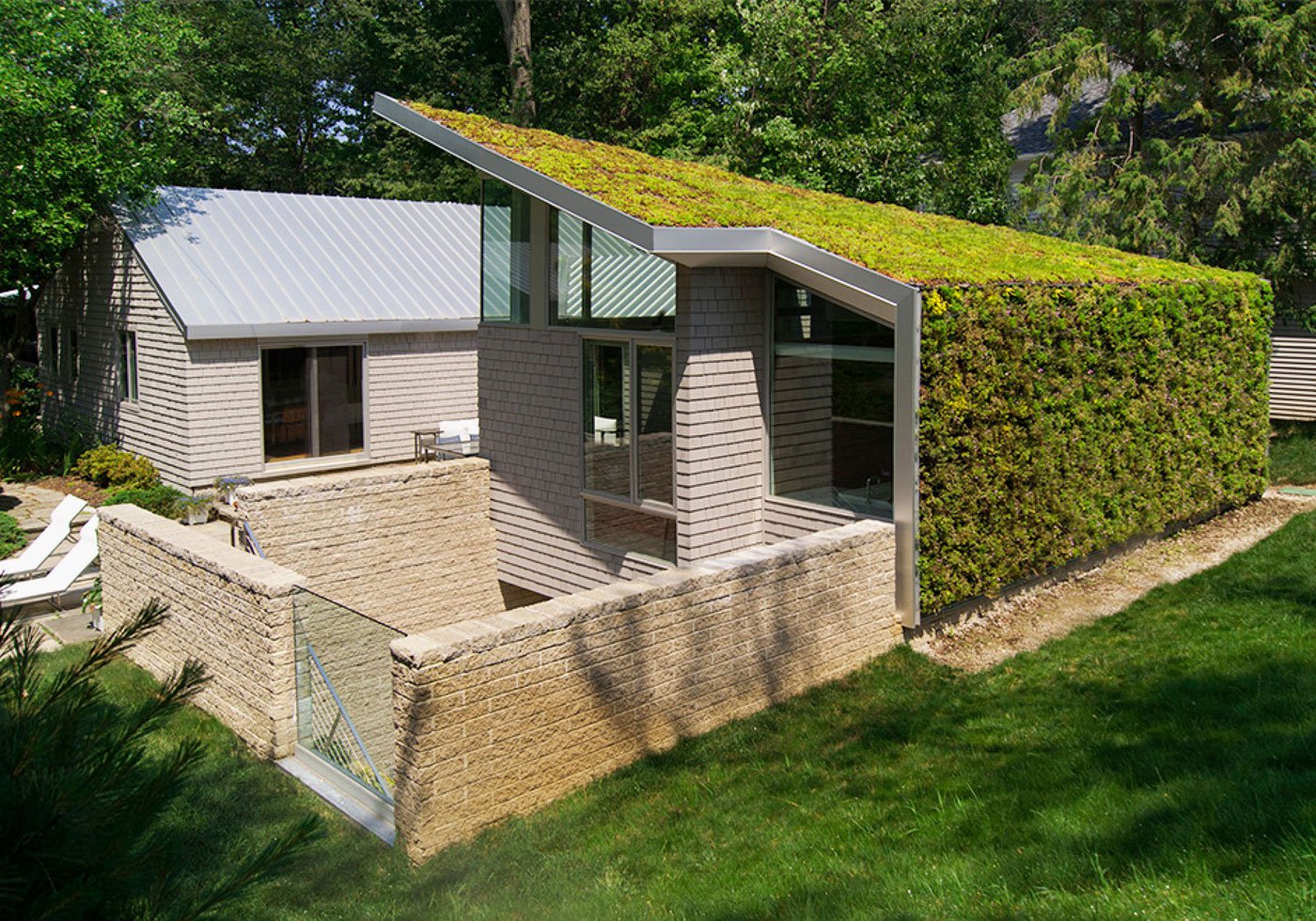 Roofs and facades clad in wood shake, standing seam metal, and vegetated surfaces fold together, collapsing the distinctions between new and existing, landscape and building, façade and roof. From the street, a windowless living façade camouflages the addition's massing, increasing privacy for the spaces beyond. Inside, one encounters an environment characterized by layered views that create subtle connections to the exterior.
Thank you for reading this article!