Tucán House sits on top of a hill of Valle de Bravo, designed by Taller Héctor Barroso
Architects: Taller Héctor Barroso
Location: Valle de Bravo, State of Mexico, Mexico
Year: 2015
Area: 4,306 ft²/ 400 m²
Photo courtesy: Rafael Gamo
Description:
Tucán House sits on top of a slope of Valle de Bravo, on a rectangular plot with a thin front and a liberal profundity. The area has an upward slant of fourteen meters from the passageway to the most astounding purpose of the property.
Exploiting the geology, the venture was produced through an arrangement of ventured segments creating structures at different levels and augmenting perspectives of the lake.
The solid structures are hindered by openings: gardens, porches, overhangs and yards; Looking to extend the inside spaces to the outside, making the division between the two verging on intangible.
Memory of the slices to the common territory is set apart on dividers and earth slants where the design is based and established with the site.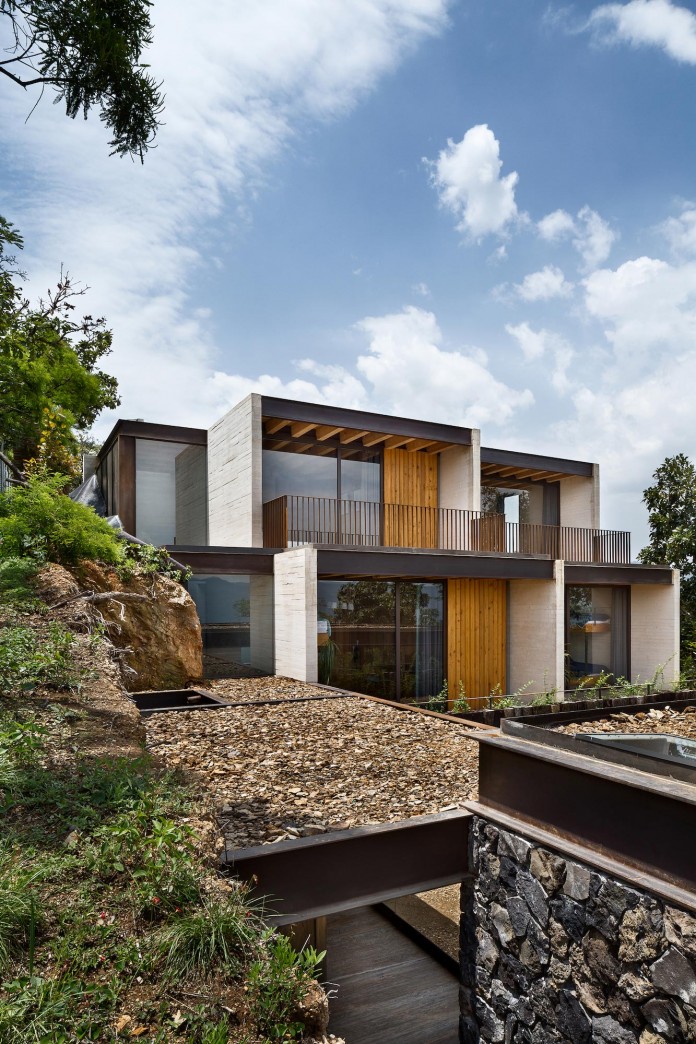 Solid dividers and wood pieces contain inside spaces and understandable areas of the characteristic territory, constantly set apart by a workmanship divider along the house.
Solid, stone, steel and wood, in their uncovered structure, are the nearby and principle venture materials. For instance, solid dividers were blended with the dirt from the site giving an unmistakable chestnut shading to the surface.
The house is associated with the setting and turns out to be a piece of the scene permitting the examination of its environment. Wind, normal light, nature and its sounds take charge and shape a fundamental part of the house.
Thank you for reading this article!