Architects: Baldridge Architects
Location: Austin, Texas, USA
Photos: Casey Dunn
Description:
BBA was initially drawn closer by the proprietors of the KimberModern in October 2005 in regards to their concept of building a kind of minor lodging at 110 The Circle – a congested triangular parcel promptly east of Austin's key downtown business passageway, South Congress.
The steeply slanted parcel (roughly 12000 sf), was congested with weeds and scour yet included three stately live oaks. It appeared a far-fetched contender for an informal lodging.
BBA at last created an inclining crisscrossing plan that opens onto a sizeable patio. The slanting structure involves various discrete levels to make homes of occupation, with the yard going about as a tranquil asylum from the bars, dumpsters and brew trucks. The building involves 5 rooms and a suite, clothing offices, 6 ½ bathrooms, workplaces for the quaint little inn, a benevolent and lavishly finished yard, workplaces for a bookkeeper and her representatives, and a semi concealed deck lodging a 26′ airstream trailer – basically on the building – to serve as her gathering room. Because of the inn's prosperity, BBA therefore gave drawings to change the bookkeeping workplaces into a second suite with a private deck.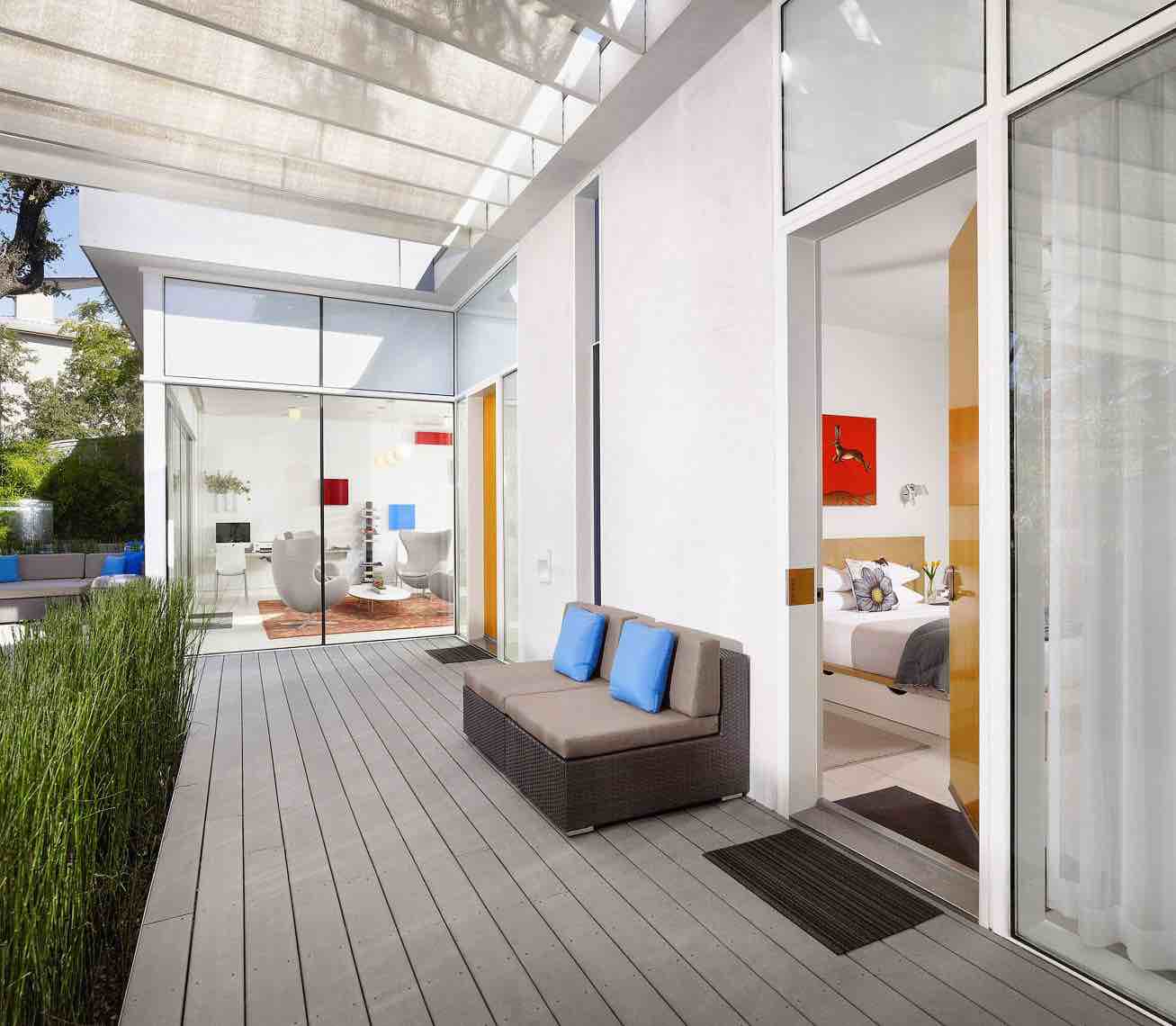 The building quietly fuses Green building parts to diminish its carbon foot shaped impression. The hyper-proficient mechanical framework drives each of the rooms with a solitary warmth pump administered by a smaller scale processor. Every room highlights operable windows on contradicting dividers to guarantee regular ventilation. Thickened outside dividers are protected to significantly surpass code measures. The whole western façade (dependably an issue in focal Texas) is made out of a concrete board downpour screen such that brilliant warmth never achieves the building enclosure.