The 10 Key Types of Mulch
Mulch is one of the most important agricultural products in existence. Without heavy mulch use, people could not garden in such an efficient manner. Both commercial and individual gardeners use mulch daily to ensure their plants thrive. Ten key types of mulch are widely used: 
1. Chopped Leaves Mulch
Chopped leaves are perfect for those that want beautiful-looking, all-natural organic mulch for their garden. While you'll have to apply chopped leaves more often than much other type of mulch to keep your garden healthy, the sheer style of chopped leaves is hard to beat. If you get ahold of a local tree care or utility company, it's easy to get chopped leaves mulch at a reasonable price. After all, if you're thinking, where can I find quality mulch near me, you need to have a solid understanding of where quality mulch is sold. 
2. Straw-based mulch
Vegetable gardens tend to thrive when supported by straw-based mulch products. Additionally, the hyper-crisp and pure nature of straw ensure that your garden will look stunning. However, if you go with straw-based type of mulch, you must ensure that it is both seed and weed-free; otherwise, it could harm your plants' ability to grow safely and effectively. 
3. Compost
For people who demand an organic-centric lifestyle, compost is incredibly popular. Your food waste, land waste, and other organic products can be used to create quality compost mulch. If you're not composting enough to provide a solid mulch supply, you can buy compost mulch at the most environmentally-friendly plant nurseries and garden centers. The cost is often easy for these key types of mulch to afford as well! 
4. Shredded Bark
Shredded bark has been one of the most popular mulch products for the past few decades. Typically, when people think of what mulch looks like, they have shredded bark-based products in mind. You can get this product in many different colors and for a solid price point. However, be careful when spreading shredded bark, as it can easily stain clothes. 
5. Sawdust
Sawdust-based mulch is best used in small, more intimate garden spaces. It will need to be replenished relatively frequently, but the incredibly cheap nature of sawdust has continued to make it popular amongst individual home gardeners. If you also love to do woodwork, you can use the leftover sawdust to keep your garden both healthy and strong (and for free). 
6. Pine Needles
If you're growing flowers, pine needle-based mulch is one of the most efficient products you can invest in. If you live near a ton of pine trees, you can even gather the needles yourself, as the needles fall to the ground frequently. Just be sure to wear gloves, as pine needles can prick, poke, and itch if you're not careful. 
7. Paper-Based Mulch
While many people are confused when they hear the term "paper-based mulch," the product is much more common than you might think. Especially in commercial garden centers, paper-based mulch products are used to help keep costs down and to boost recycling efforts. However, paper-based mulch does not have a flashy look, so it's not popular with most home gardeners.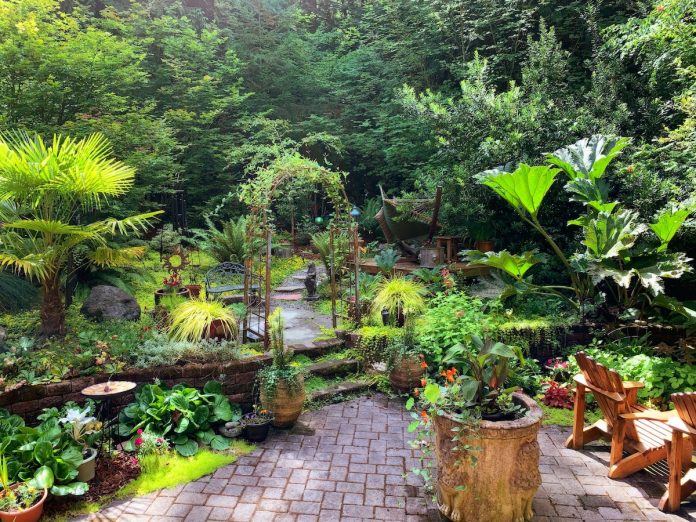 8. Black Plastic Mulch
When looking at inorganic mulch products, black plastic mulch has become incredibly popular and is widely available at practically any gardening center. When pulled tightly over a smooth soil surface, this black plastic mulch allows the soil to take in more of the sun's heat, and the setup benefits the soil's ability to take in moisture as well. That being said, this type of mulch demonstrates that it's not all that great in beauty. 
9. Geotextiles
Also known as landscape fabrics, geotextiles are fantastic for boosting the air and water flow to your soil. These are specifically crafted to increase the efficiency of your garden's plants, and depending on where you buy your geotextile mulch, the products often look stunning as well. That being said, these products degrade quickly, so they have to be replenished frequently. 
10. Grass Clippings 
If you want a readily available, cheap organic mulch, grass clippings are one of the best options. If you have a considerable yard, you can use grass clippings after mowing your lawn. This all-natural fertilizer is not much in the looks department but is perfect for those who want to save money and live off the fruits of their land. 
Hypercharge Your Garden
With the right key types of mulch product, you can easily hypercharge your gardening efforts. Once you've discovered what mulch gives you the perfect balance of effectiveness and beauty, you'll be prouder of your garden's output than ever.