The Tathra Residence maximises the magnificent ocean views and it's also highly energy efficient
Architects: Dream Design Build
Location: Tathra, Australia
Year: 2015
Photo courtesy: Dream Design Build
Description:
"The Tathra Residence maximises the magnificent ocean views, northern orientation and difficult sloping block to provide a highly energy efficient "forever" home for its residents.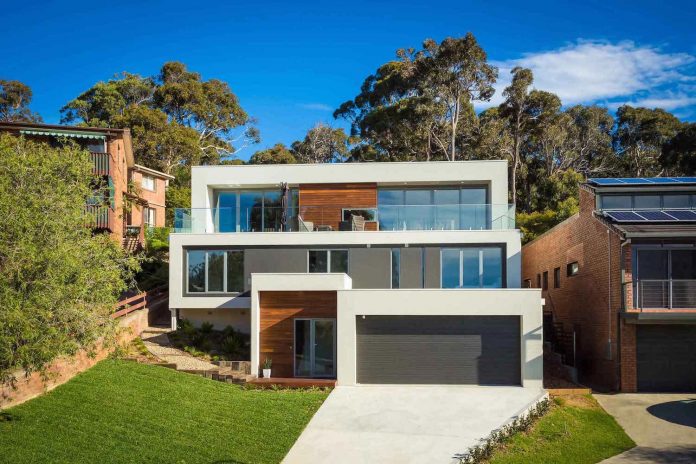 With a modernist inspired aesthetic, the home is terraced up the hill enabling all the living areas and bedrooms to face north to embrace both the warm winter sunshine and the water views.
The terraced design minimises cut and fill on the site and allows for the living areas on the top floor to access level ground to the rear of the home which backs onto nature reserve.
Every room in the home, apart from the Laundry, receives warming northern sun. Every room has double glazing allowing for the winter sun to warm the rooms and retain the heat throughout the day.
Wide eaves, north/south cross flow ventilation, and sea breezes keep the home comfortably cool in the summer. The homes interior finishes utilise timber."
Thank you for reading this article!