Cloud Street House by Ana Williamson Architect
Architects: Ana Williamson Architect
Location: Menlo Park, California, USA
Year: 2010
Area: 1,465 sqft
Photo courtesy: Ana Williamson Architect
Description:
Cloud Street House began as a cramped 900 SF cottage on a 50'x100' lot. Budget constraints required a single story solution, achieved by reusing the existing foundation while adding 500 SF of flexible indoor/outdoor space. The final design features abundant natural light, sustainable materials, and fully integrated indoor/outdoor rooms.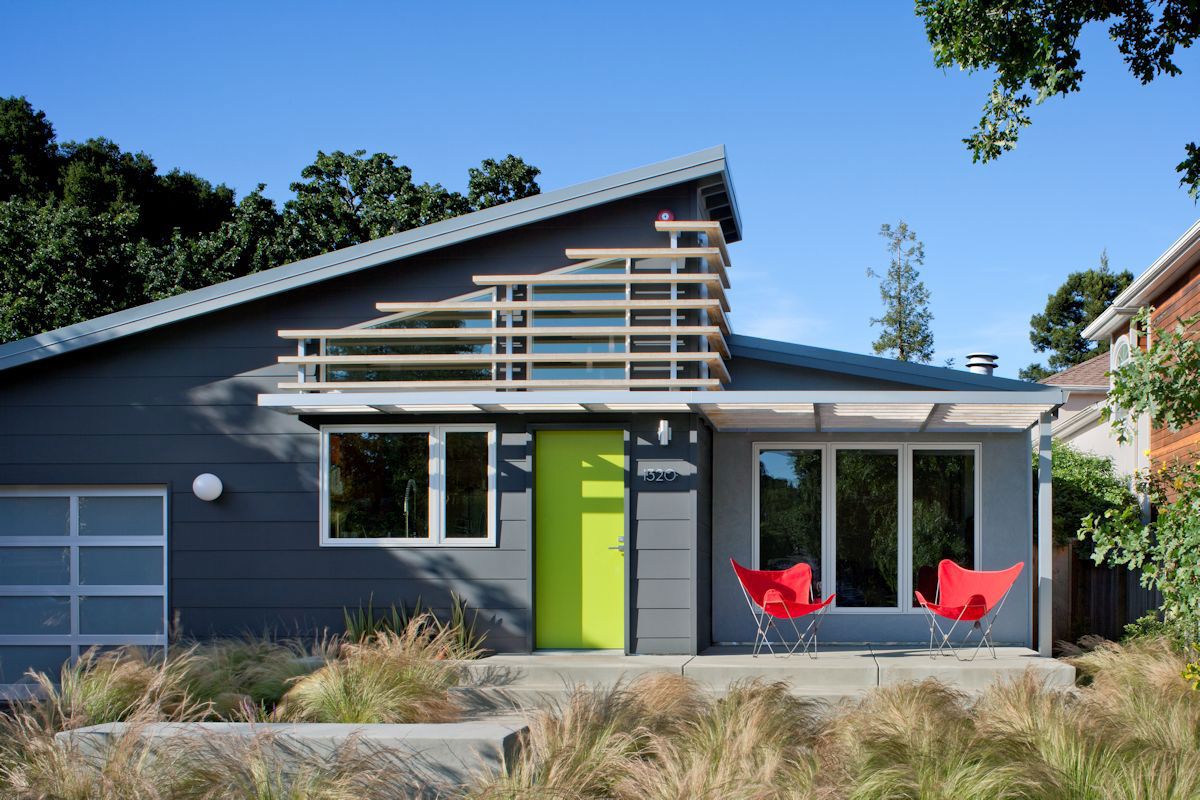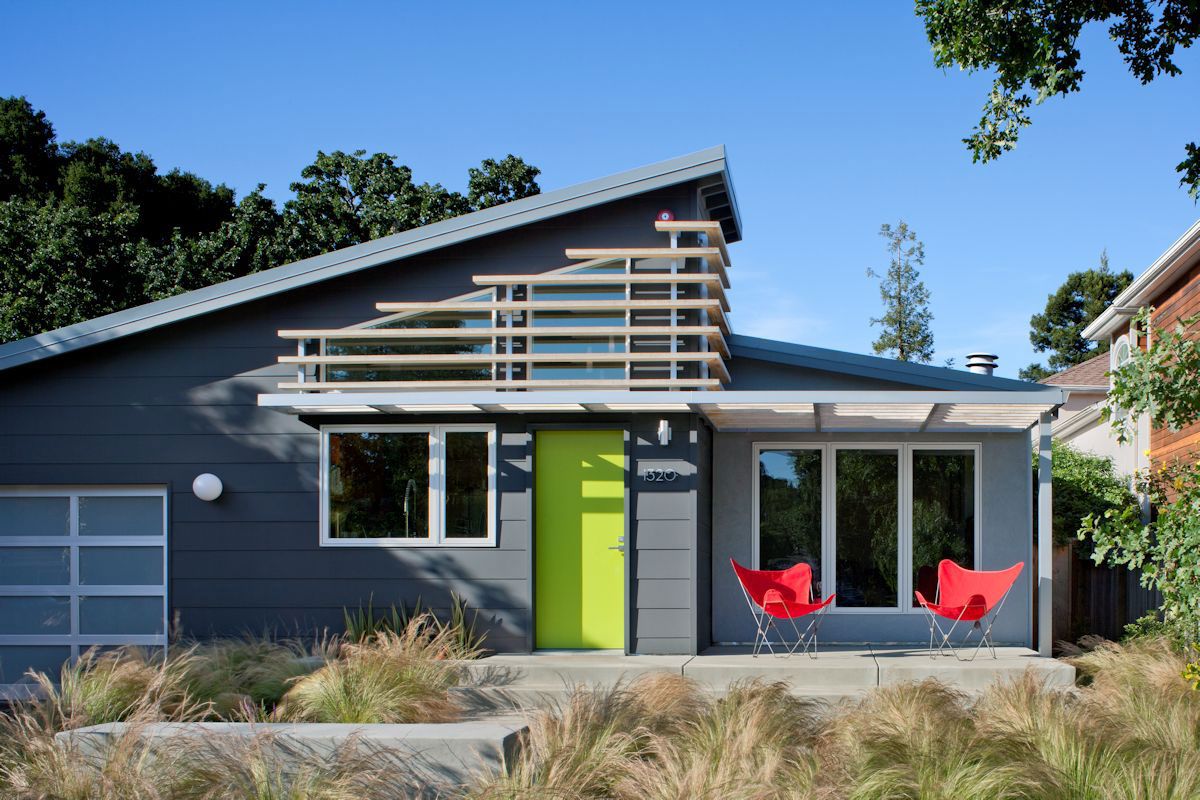 The primary goals of the project require completely rethinking the existing ill-conceived spaces, improving the overall flow to enhance connections to the outdoors and bring in as much daylight as possible. With this degree of compactness, all living spaces need to "work hard", with every element serving double duty.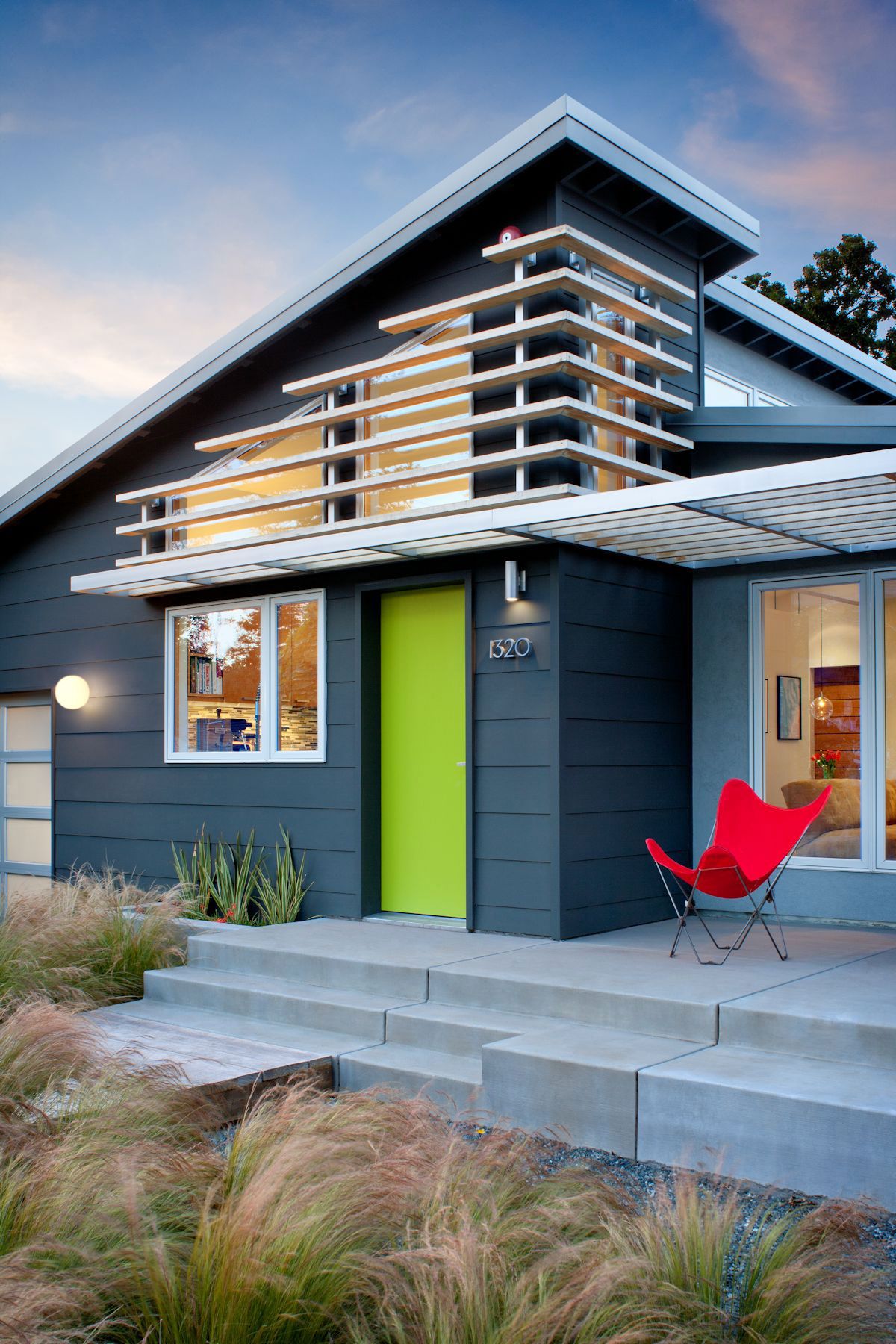 The new floor plan is organized along a vaulted central spine separating public and private zones. Large glazed bi-fold doors open the dining room to the patio, creating a courtyard. By maximizing the connection to the yards and creating accessible outdoor rooms, the entire site becomes integral to the everyday life of the homeowners and their young children.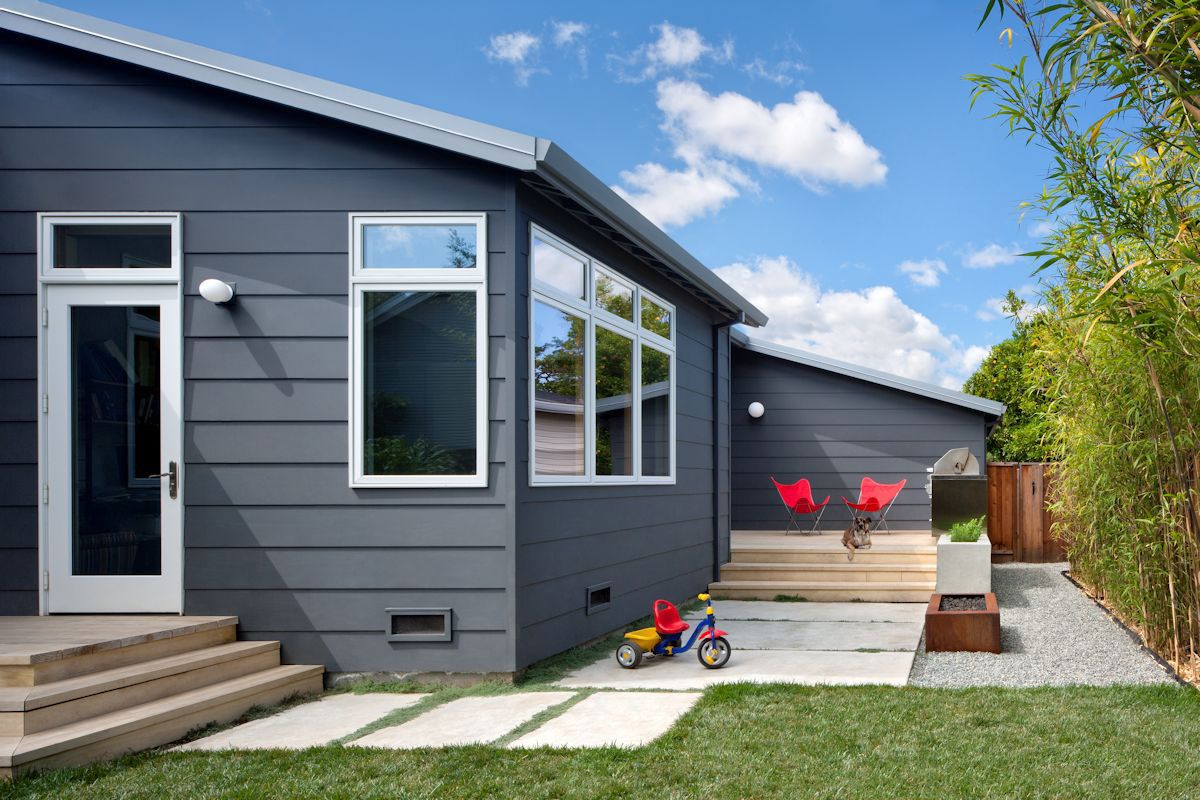 Although the finished house is a modest 1465 SF, it feels much larger because of its comfortable volume. The roofline is entirely reworked to vault the ceilings and allow for clerestory windows. The house is now maximally flooded with daylight for its orientation, passively warming the house in winter and contributing to natural ventilation in summer.
The front of the house, with its gracious porch and native landscaping, provides a neighborhood-friendly gesture towards the street. The house is more modern than its counterparts on the block and in careful keeping with the scale of the original context of the cottage. Its bold color scheme and sharp geometric lines often attract the interest of passersby and fosters impromptu interactions between the homeowners and their neighbors.
The combination of significant and challenging constraints, along with insightful homeowners presents an opportunity for great results. The full engagement and trust of the homeowners throughout this project were key elements of its success.
Thank you for reading this article!