Beverly Hills House by McClean Design
Architects: McClean Design
Location: Beverly Hills, California, USA
Year: 2010
Photo courtesy: McClean Design
Description:
This is a reworking of a house we finished in 2010. The new owner wanted to expand the scope, add more parking, as well as a guest house and a wellness spa. We achieved most of the additional program by removing the driveway and placing the garage and wellness spa below. Our client requested a place to go walk and admire the view. Because the site is very steep, our solution involved an aerial walkway through the trees complete with boardwalk, gardens, and viewing platforms. The three buildings enjoy a similar palette creating a unique estate above the Los Angeles skyline.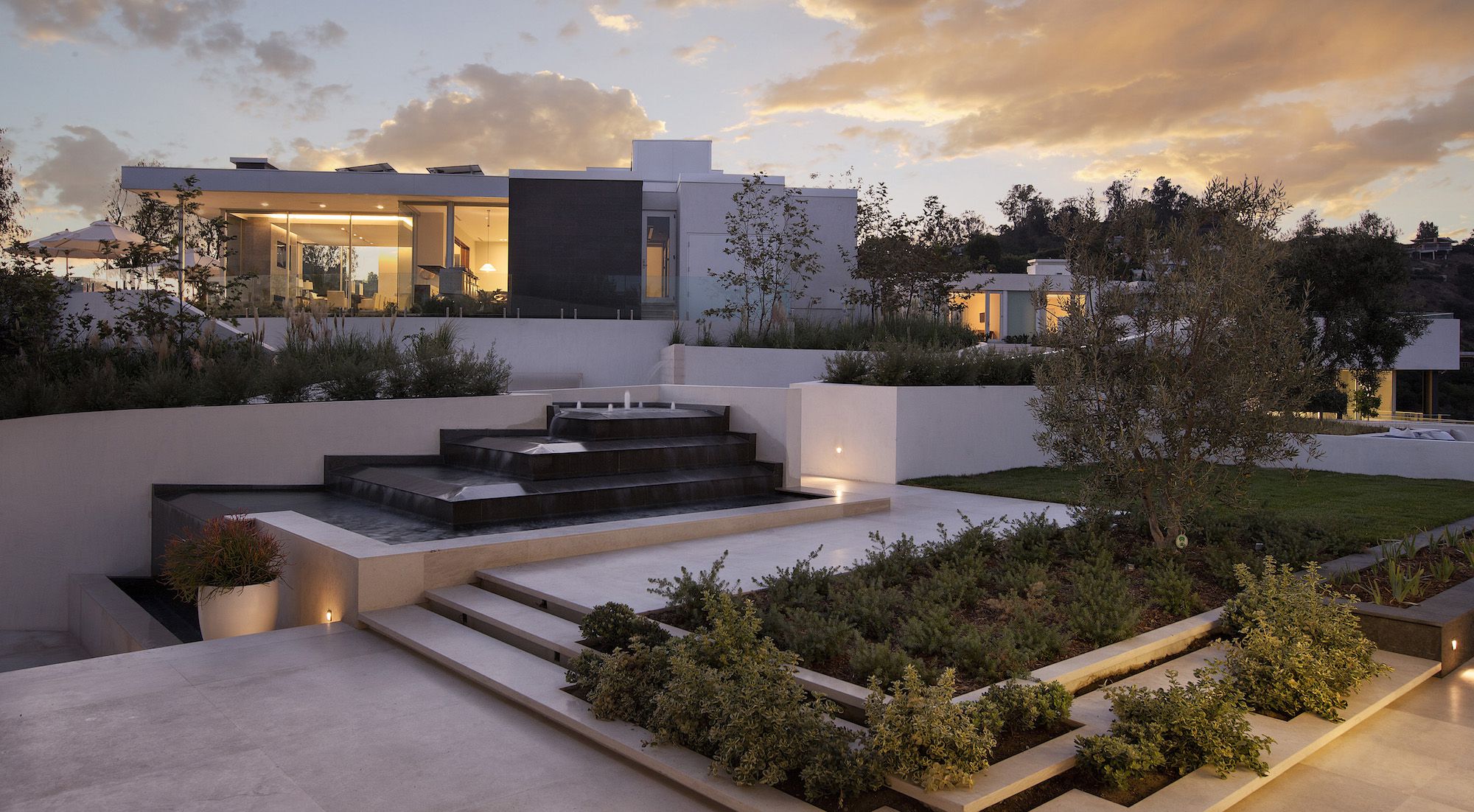 The existing house was stripped down to framing and rebuilt to take advantage of the magnificent views over the cities of Los Angeles and Beverly Hills below. Ceiling heights were increased in the main living areas and the plan opened up to visually connect the different spaces. The material palette is simple but we have added areas of more interesting materials to warm up the spaces.
We are now working with the Owner on a major expansion of the house including a new guest house, wellness spa, elevated walkways and further additions to the main house itself.
Thank you for reading this article!