6 Essential Tips for Your Home Renovation Project
Renovation is an exciting but daunting experience. If you are planning a home renovation, you must spend enough time researching and preparing to ensure the project goes smoothly. Looking to give your home a makeover? Here are some tips essential tips for your home renovation project.
1. Stay Organised
One way to keep track of and plan for your renovation is to stay organized throughout the process. You can do that by creating a to-do list of all the tasks that need to be done and breaking each task down into smaller steps. 
Additionally, it can be helpful to create a timeline for when each task should be completed so that you don't fall behind schedule. This can help you not fall off track or become overwhelmed with all your home renovation project tasks. 
2. Set a Budget
Setting a budget can be vital, as it will give you an idea of what you may or may not be able to afford. It is important to be aware of your financial limitations before beginning a renovation project. Researching the cost of materials and labor, as well as potential ways to save money, can be beneficial in helping you stay within your budget. 
By accurately showing the cost, you can determine how much you can allocate toward the project. 
3. Decide Your Style
One of the key factors in renovating a home is deciding what you want the result to look like. You can go for a minimalist approach, a cozy rustic look, or something modern and out there. As you plan your renovation project, keep your budget and desired completion timeline in mind. Also, be sure to consider what materials will best suit your design and how much they will likely cost. 
Once you have a clear idea of the style, it is time to research and perhaps take inspiration from famous designers. Selecting the right materials and furnishings is key to achieving your desired look. 
4. Think About the Layout
You do not want any area of your home to look too cramped and busy or too empty and boring. Therefore, when selecting furniture, think carefully about the layout of your space and how the pieces will fit together. 
Consider the overall effect you are trying to create with your furniture. You may wish to select a few statement pieces that will stand out, such as an armchair or a couch with interesting features. Whatever you do, make sure to keep practicality in mind and layout your house in a smart way.
5. Choose the Right Home Appliances
There are so many appliances on the market that it may be difficult to choose the right one. When selecting furniture and appliances for your home, it is important to consider style and function. Practicality should be at the forefront when making your selection. You want to choose quality by buying appliances that are durable as well as energy efficient. So make sure to do proper research. 
For example, if you were thinking about spending more quality time in your backyard, you might be interested in buying a pizza oven. Investing in a pizza oven could be a great choice, considering that it is an energy-efficient cooking appliance that you can use to spend quality time with your loved ones and enjoy delicious meals.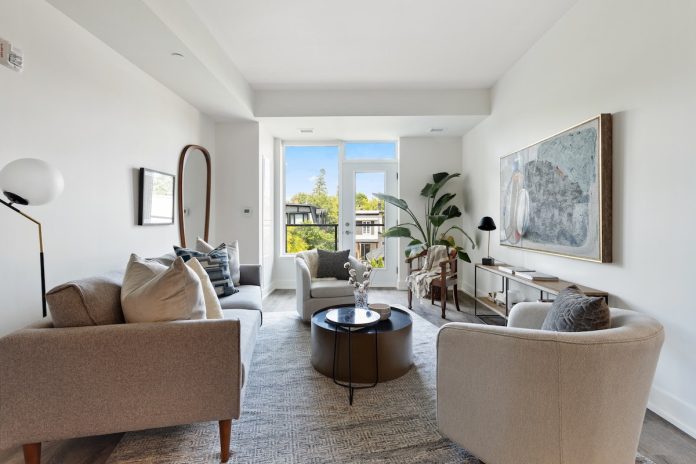 6. Consider Home Decor and Artwork
One way to make your house feel more like home is to purchase art pieces you like. There are many online shops where you can get, for example, a wall hanging; some may even let you choose your design or alter an existing one. You can also go for a sculpture or decorative piece like a clock or tapestry. 
Choosing a few statement pieces can make a difference in any space. The goal is to fill the house with pieces that reflect your personality and make you feel at home. When selecting the perfect piece for your home, it is important to consider the material, style, and color of the items you're looking for. 
You want to ensure all the pieces you buy go well together regarding their color and style. But ultimately, when choosing statement pieces for your home, the best thing you can do is take your time. 
Conclusion
Renovation is thrilling but intimidating, so staying organized and setting a budget is important. Decide your style, research materials, and furnishings, and think about the layout to ensure the project goes smoothly. Taking your time is essential to ensure you are happy with the final result, as it is easier to make mistakes if rushed. But above all, make sure you enjoy the process!