Wallpapers are not just for your grandma anymore thanks to peel and stick technology
Whenever the word wallpaper comes to your mind, you can't help but think about your grandma's house. There have been various trends and different types of wallpapers in the past that looked boring and far from the subtle end.
People these days are more into neutral tones while some want to think outside of the box, others prefer to maintain their ground. It is not new to anyone that Grandmas are obsessed with floral wallpapers. Professionals have to remove tons of layers of hideous floral wallpaper and replace it again with something more similar like big peonies. 
The idea of wallpapers does not sound that insane anymore as they have become part of the latest trends. There are some things and specific interior design trends that can only be followed with the help of wallpaper.
Peel and stick removable wallpaper has made lives more accessible because it can almost be used everywhere. Apart from the old-fashioned floral prints, there is a wide variety of unique designs that you can choose from.
Wallpapers allow you to explore your creative side without risking anything. They are easy to find, install and remove. You don't even have to worry about hiring an army of men to complete the whole task for you.   
Peel and stick removable wallpapers can give a versatile look to almost every room in the house. Even the parts that you think cannot be easily redecorated and remodeled. It just takes the right eye to identify what the whole corner needs. People are not anti-wallpaper anymore, which is most definitely a good sign. If you want to make your home stands out and look elegant, at the same time, a peel and stick wallpaper would be the best option for you.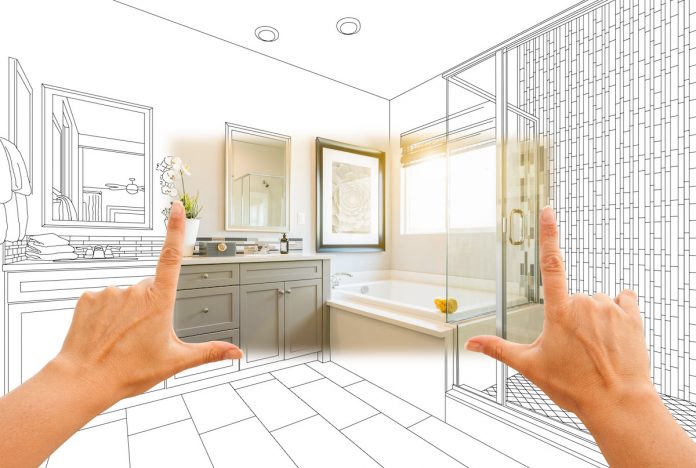 Where can you use peel and stick wallpaper?  
The wallpapers that were used decades ago were not like the ones that have been introduced now. These wallpapers were just restricted to the walls and had no option of innovation.
Now whether you want a cozy corner or you want to turn your room into a whimsical forest, all of that can be obtained just by investing in a good quality peel and stick wallpaper. These wallpapers come self-adhesive, so it is not only beautiful but easy to install as well. 
If you romanticize a simpler lifestyle and want to keep it simple and elegant, choosing from a floral print section will not be bad. Floral peel and stick wallpaper will not limit your options. Incorporating it in your home means that you can add beautiful white french doors to your home with furniture that compliments the whole vibe.
This will make the entire room look sunlit, and the colors will merge. Wallpaper can be used almost everywhere, from a bedroom, bathroom, living room, dining room to a kitchen as well. 
Floral wallpapers are not limited to pinks and yellows anymore. Designers now have explored the whole color wheel to find new and beautiful colors with the help of which wallpapers are created.
The entire anti wallpaper community has started opening up to the fact that these peel and stick wallpapers have made lives easier, are more efficient to use, and last for a long time as well. There are tons of things that can go wrong in a house, and if you have kids, you know how big of a challenge it is to keep everything clean. A nice wallpaper can always cover up flaws and make everything look catchy to the eye.