Open floor plans and generous glazing allow for magnificent views
Architects: Dietrich / Untertrifaller Architekten
Location: Bregenz, Austria
Year: 2016
Area: 2.260 ft²/ 210 m²
Photo courtesy: Bruno Klomfar
Description:
"Located on a mountain overlooking Bregenz, House D′s open floorplans and generous glazing allow for magnificent views over the surrounding countryside and Lake Constance. The home is stratified into 3 stories, with the Entrée and utilities located on the first floor, guest and children′s rooms on the second, and Master bedroom and an open layout kitchen+dining+living room on the third. In order to strengthen the connection to the natural environment, the third floor also boasts a patio which wraps around the entirety of the building.
The geometric form of the home, combined with the architect′s decision to construct with concrete and wood, create a powerful building that seems to blend into the surrounding landscape. Furthermore, the attention to detail highlights the craftsmanship for which this region of Austria has become famous."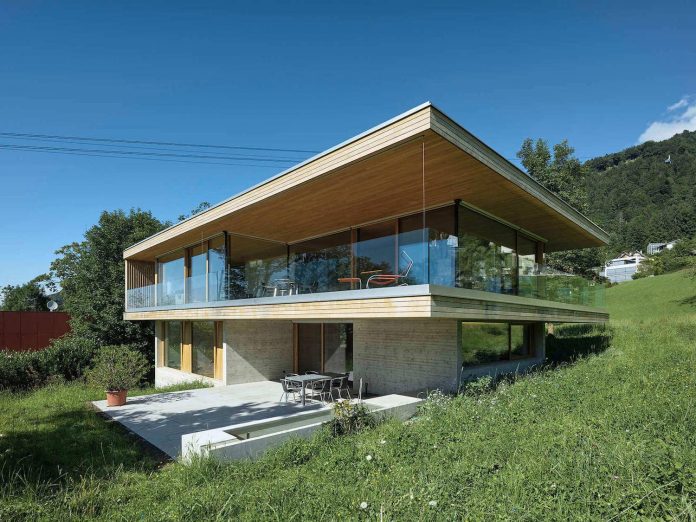 Thank you for reading this article!