Modern City Loft that combine black, white and natural wood designed by Studio Mode in Sofia, Bulgaria
Architects: Studio Mode
Location: Sofia, Bulgaria
Year: 2015
Photo courtesy: Studio Mode
Description:
This contemporary apartment situated in Sofia, the capital of Bulgaria is designed in 3 defined theme. The design combines natural wood and 2 opposite colours ( black and white) which creates a modern look of the home.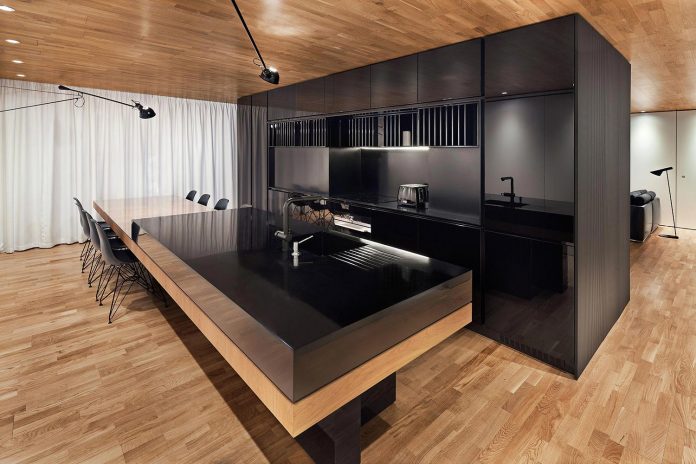 Thank you for reading this article!