Liberty Villa in Millionaires' Mile, Thailand
Location: Phuket, Thailand
Area: 13,000 sqft
Photo courtesy: Liberty
Description:
Villa Liberty is an awe-inspiring, luxury, six bedroom pool villa situated on the Kamala headland – one of Phuket's most exclusive addresses on the famed 'Millionaires Mile'. The villa rests on five separate ocean facing levels that are joined by a series of elevators and marble staircases. This designer villa also features a private man-made beach, making it one of the most unique villas in Asia, the very thing that beautiful holiday memories are made of and a veritable haven of luxury for the discerning visitor.
The Modern Asian-style architecture blends seamlessly with the functional elements of Western design to present a superior, contemporary tropical abode, perfect for any dream vacation for families or groups. With six beautiful bedrooms, a huge cinema for those nights in and a vast entertainment room that lends itself to parties and get-togethers on a whole new level.
The master European and Thai kitchen is a gourmet enthusiasts dream and features all the latest amenities and kitchen appliances thus ensuring the chef can prepare any sumptuous meal that you so desire whilst you enjoy not only a splendid holiday, but a feast that will endure in memory far beyond your time with us. The glorious sparkling pool has its very own bar and barbeque area for you to enjoy a beverage or a lazy afternoon amidst a perfect outdoor setting. A private sala overlooking the Andaman Sea is a dreamy haven of breathtaking views, postcard perfect vistas and a beacon of peaceful tranquility. Without doubt Villa Liberty offers the ultimate in luxury vacation rental lifestyle and continues to amaze even the most ardent of luxury travellers.
The stunning living area comprises of an astonishing 1213 square meters (13,000 square feet) of pure vacation luxury and includes a large crystalline pool on the meticulously landscaped primary living terrace with a stunning architectural entrance. The finishes are of the highest grade of terrazzo and teak and are framed with breathtaking ocean vistas. A blue Coral Beach lies below and the glittering lights of Patong can be seen in the panoramic views to the south. Villa Liberty is just 10 minutes from the village of Kamala with fine local dining and interesting art galleries and stores, and just a short drive to the nightclubs and shopping mecca that is Patong, and the up-market restaurants and bars in Surin.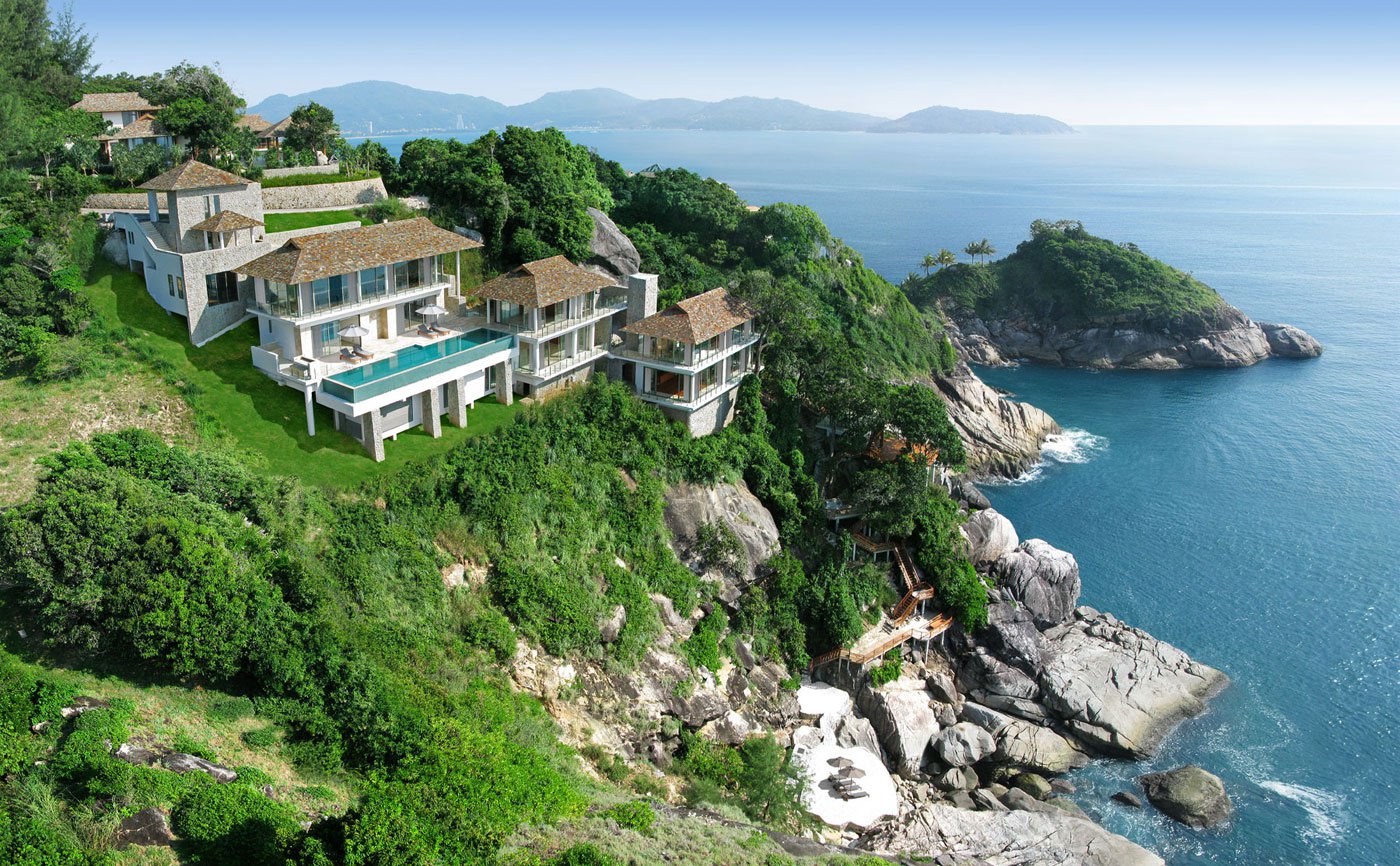 Liberty is an exemplary vacation home where your every need and desire will been taken care of, and exceeded passionately
Thank you for reading this article!