Industrial styled, young and modern place designed with the aim to create also flexibility and integration
Architects: Belotto Scopel Tanaka Arquitetura
Location: Curitiba, Brazil
Year: 2017
Area: 1.300 ft²/ 120 m²
Photo courtesy: Belotto Scopel Tanaka Arquitetura
Description:
"In order to redesign the 120m² apartment located at Curitiba, Brazil, the architects from Belotto Scopel Tanaka received a clear briefing from their clients: an industrial styled, young and modern place.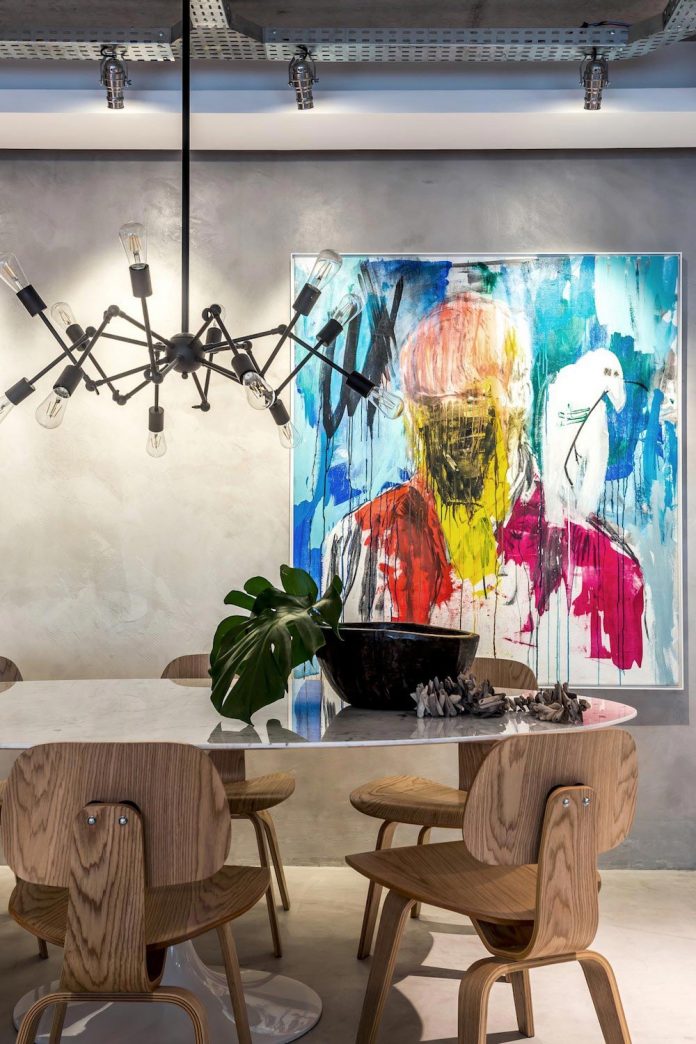 From the couple's personal art collection, a painting by brazilian artist André Azevedo, positioned by the dining table, was key to the project's main decisions. The architects, then, decided for striking finishes and designer furnitures.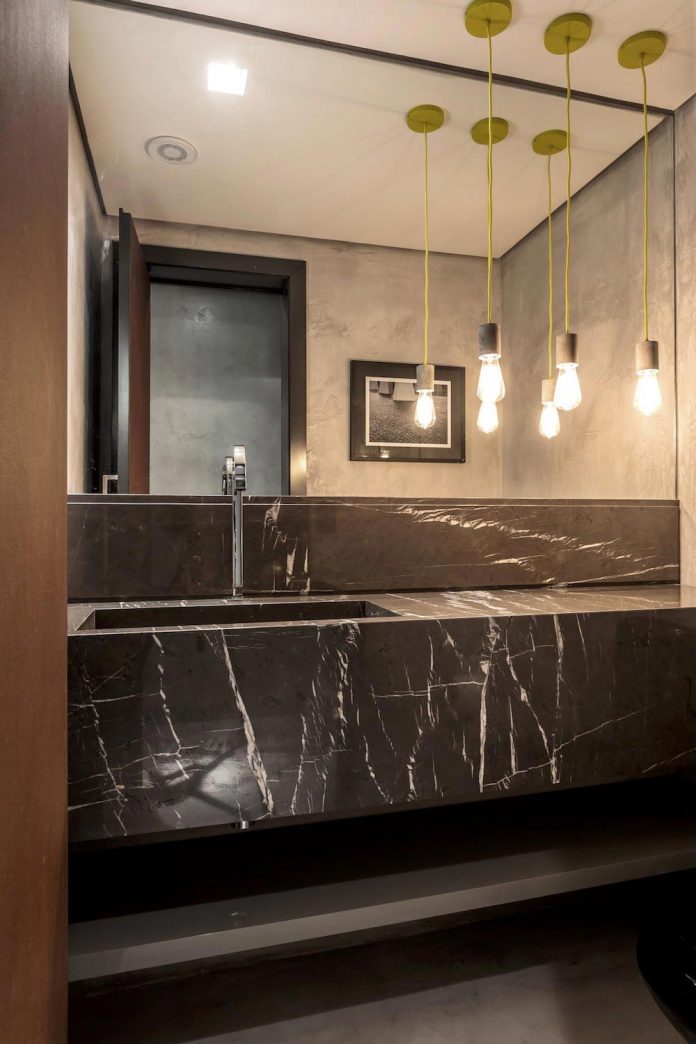 When noticing the concrete slab, the architects removed part of the existent plaster ceiling to expose the natural concrete texture. The clients loved the idea so much that they decided to use that texture all over the apartment: on the floor, the walls and even in the bathrooms.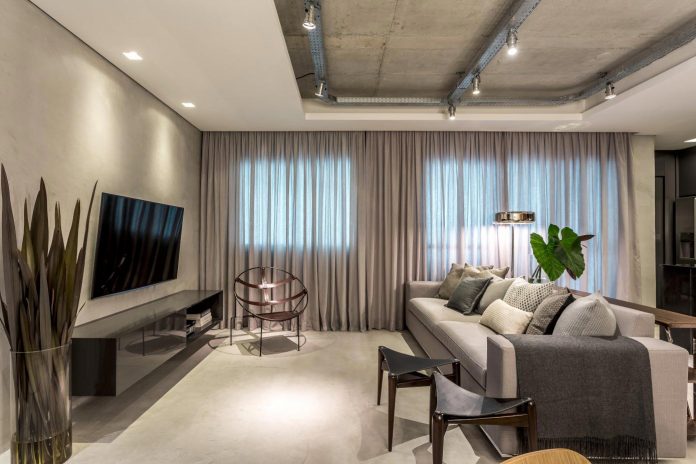 When it came to lighting design, they opted for spotlights and cable trays fixed directly on the slab. This lighting style favored a layout with loose furniture, providing the space with more flexibility.
"We designed this apartment seeking space optimization, so flexibility and integration were fundamental", comments architect Camille Scopel.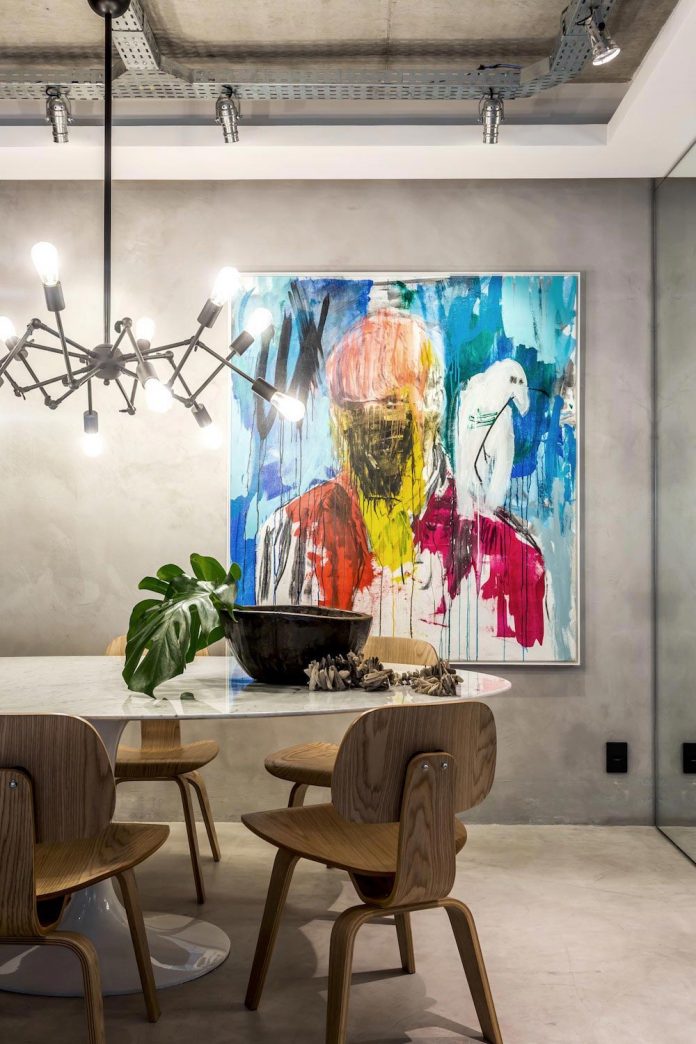 Another highlight in the living room is the volume that divides the apartment's main access hall and the kitchen, with rusted steel finish. It also has another two functions: hiding the toilet and working as a cupboard/buffet.
"As soon as we met the clients, we identified ourselves with their profile. That gave us freedom to develop their project", explains one of the architects, Thiago Tanaka.
The architects also chose design classics, such as Saarinen table, LCW chair and FDC1 armchair by Flavio de Carvalho.
"Custom-made furniture, with details custom designed for each client is what enriches our projects", points out architect Guilherme Belotto."
Thank you for reading this article!