Location: Bad Aussee, Austria
Year: 2009
Photo courtesy: Paul Ott photografiert
Description:
In line with the building developer's wishes, we aimed to create an appearance in keeping with the local situation. Both the chosen materials and formal implementation fit in with the surrounding development and thus integrate the house into the man-made landscape of Bad Aussee. The structure takes advantage of the differences in height of the terrain, thus creating separate areas for living and for the terraces on the different levels.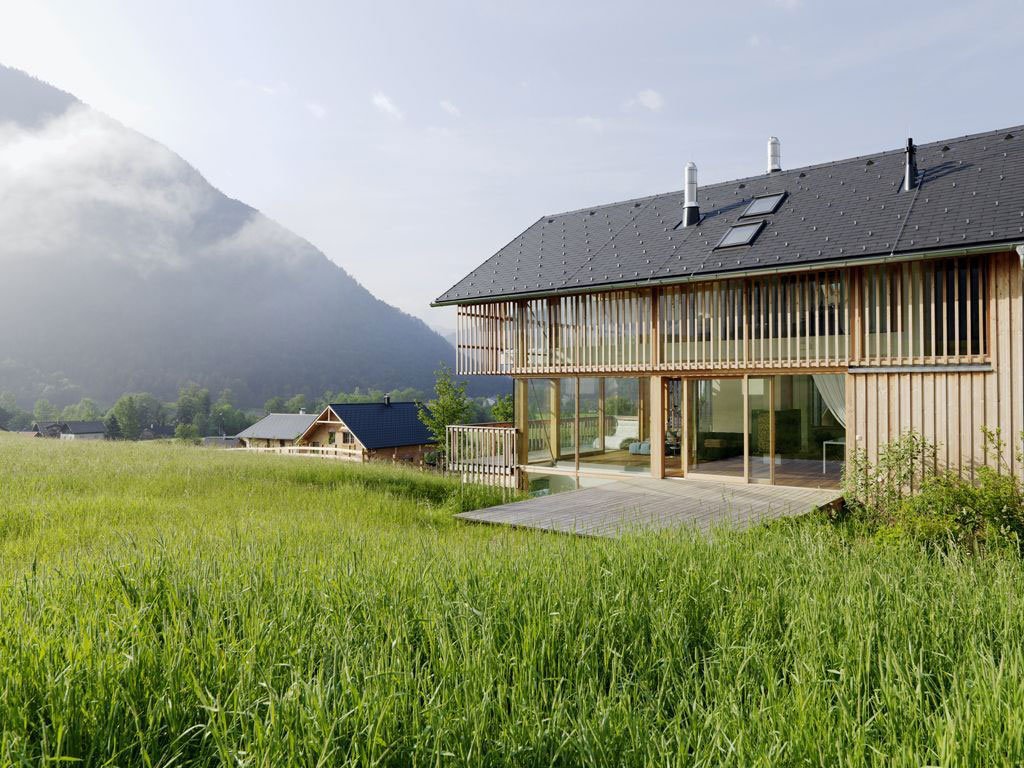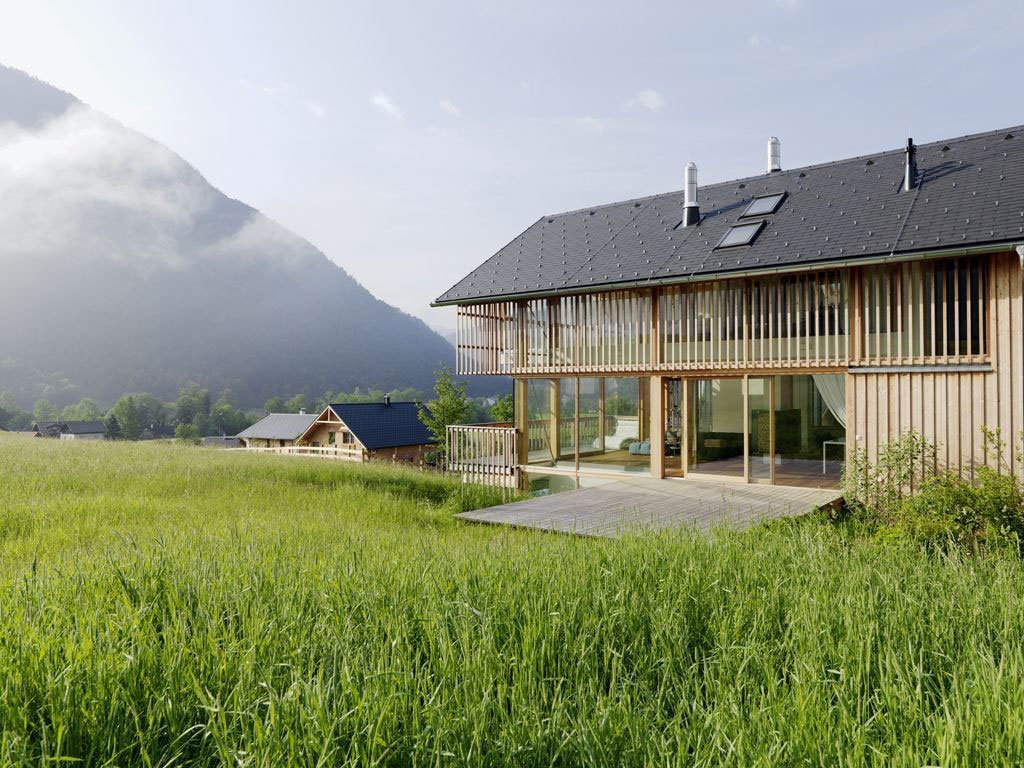 Thanks to the generous glazing and glass handrails inside the building, the interior begins to flow, creating a sense of sitting out in the countryside. The concept of openness and enactment of the outside area are thus made tangible and intensified throughout the building. The delicate façade design is completely of wood, albeit continuing fragmentarily in front of the glazing and thus creating the semblance of a filter.
Thank you for reading this article!