Villa Dali by 123DV
Architects: 123DV
Location: Vroondaal, The Hague, The Netherlands
Year: 2009
Area: 420 sqm
Photo courtesy: Christiaan de Bruijne
Description:
The 'Manor Dali' customers requested an exceptionally individual house which would mirror their interests. They are nautical minded and have an affection for craftsmanship, figures and particularly the work of Salvador Dali. Amid the beginning outline exchanges 123DV building design were likewise indicated pictures of old Spanish construction modeling. They were interested by the shut white stucco veneers and metal wall in Jugendstill outline. So the test was to consolidate in one estate the lovely Jugendstill shapes, the shut veneers, the fortunes of the jumping scene and the one of a kind works of the craftsman Dali.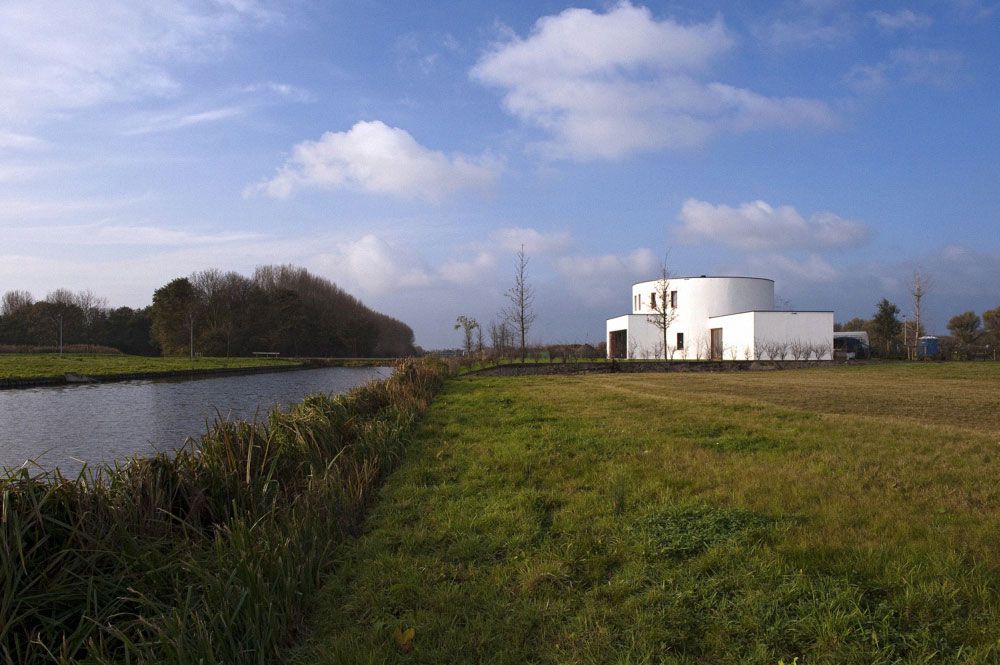 For the outline of the house 123DV building design made utilization of the Paranoiac-basic technique by Salvador Dali (making optical illusions). The outcome is a round and hollow white stucco fundamental building with a nautilus winding structure inside; speaking to the universe of plunging. The shut exterior confronting the road speaks to the supposed Spanish structural engineering with an exploded "Jugendstil" design in the six meter wooden board as the passageway. In the focal point of the house there is a twofold story round and hollow space. The furniture has additionally been hand crafted. Hints of Dali's liquid watch workmanship can be found in their outline.
Thank you for reading this article!